Gold Continues Higher
Commentary for Thursday Jan 5, 2017 – Gold closed up $16.00 at $1181.30. So gold decided it was too cheap again today and moved higher in price. There are a number of theories here but the most probable is simply that the dollar has been overpriced – on expectation of big things with the Trump presidency and higher interest rates.
In reality there is a lot of work to be done – and nothing is ever easy in Congress. So the path to those interest rates hikes may not be as easy as expected. This is what traders read into the latest FOMC minutes revealed yesterday. Yes things are better but there are many ways that an interest rate increase may go off the rails. This story is not new but it still carries weight – and the Dollar Index was already in technical trouble as early as last Tuesday. After the New Year's holiday the index pushed toward 104.00 and then reversed direction – this already established downtrend was reinforced by the FOMC minutes pushing the index towards 101.00.
This is one reason the price of gold has been higher since the beginning of the year. Like I said in the beginning it is not the only reason – physical demand plays bigger here than most will admit.
It is clear that India has moved to curtail gold ownership in an attempt to cap black market activity. This never works but only stimulates this trade – especially when people in the streets do not trust government intention and paper money.
So there are two important things at work here – first the possibility that interest rate hikes may take a much longer time than first imagined and second the physical demand from India and China is again on tract.
The proverbial gold optimist (there are a few left these days) might add that recent weakness in the price of gold has been overdone and this market now represents value.  
So where is gold going now that the New Year is underway? It depends on the time frame you may have in mind. In the less accurate 30 day time picture gold presents a nice bounce in prices – perhaps pointing to the notion that the short-term market was oversold based on the fact that everyone thought higher interest rates would disappoint gold enthusiasts.
Will there be higher interest rates? Expect the usual answer – it depends. I think there will be but not as soon as anyone expects and not as often as some believe. The FOMC calendar for 2017 claims there will be 4 "important" dates to watch – March 14-15, June 13-14, September 19-20 and finally December 12-13. There will be no action in March in my opinion, so consider this coming summer as the most opportune time for another small increase.
If you are a price hawk – the better picture is the bigger picture. The 60 day pricing chart is another pricing key to this early 2017 gold market. This chart clearly shows that the weakness in gold around $1300.00 which was in place in early November of 2016 has just continued into the New Year – chipping away at prices and perhaps moving into an oversold position.
There is evidence that lower prices have subsided in that a nice bottoming pattern was created in the $1130.00 range around the middle of December. But the pessimists will see the resultant bounce as just that – a bounce in a market which continues to see ETF gold liquidation. This position however will go out the window if the dollar continues weaker.
But ETF liquation has slowed and physical buying in China is waking up with holiday buying right around the corner. More important to me is that our ethic trade is back with both hands. To this group our sales of PAMP Gold 1 oz bars are tending as they think prices have become cheap and provocations by the government of India have finally created concern in this country.      
The physical gold market continues to improve and in my mind is the essential bulwark which supports the price of gold at the lower end of its recent trading range ($1050.00). We saw these last recent lows in January of 2016 and should another visit be in the cards discounts would amount to more than 40% – a solid enticement to buy for nations stockpiling gold bullion.
This from Reuters – "The Chinese New Year holiday in the first quarter of 2017 is likely to result in some physical restocking of metal there, analysts said.
"Physical demand from China and India is quite strong at the moment," said NAB analyst Vyanne Lai.
"With the upcoming Chinese New Year there is a seasonally strong period for jewelry and in India the shortage of cash has prompted some safe-haven buying from Indian consumers as a source of wealth."
Gold imports to Turkey rose to 36.7 tonnes in December, their highest monthly level in just over two years, data from the Istanbul bourse showed on Wednesday."
Silver closed up $0.09 at $16.64.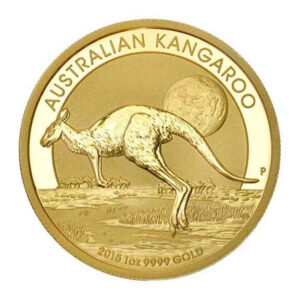 Platinum closed up $28.80 today at $976.00 and palladium closed down $0.60 at $738.20.
This is our usual Thursday Chicago Mercantile Exchange report covering the last 5 trading days – so we are looking at the trading volume numbers for the "December" Gold contract: Wednesday 12/28 (272718) – Thursday 12/29 (279825) Friday 12/30 (282871) Tuesday 1/03 (280620) – Wednesday 1/04 (275537).
We have introduced "Silver" to our CME rundown – so we are looking at the trading volume numbers for the "December" Silver contract: Wednesday 12/28 (133387) – Thursday 12/29 (134078) Friday 12/30 (133802) Tuesday 1/03 (133581) – Wednesday 1/04 (133789).
The walk-in cash trade was busy despite the rain in LA and the phones were active but not blazing – sometimes it takes the American trade more time to get on board a rising market – they tend (and rightly so) to be more pessimistic these days because prices generally for gold have trended lower.    
The GoldDealer.com Unscientific Activity Scale is a "5" for Thursday.
The CNI Activity Scale takes into consideration volume and the hedge book: (last Thursday – 4) (Closed last Friday and Monday) (Tuesday – 4) (Wednesday – 4).        
The scale (1 through 10) is a reliable way to understand our volume numbers. The Activity Scale is weighted and is not necessarily real time – meaning we could be busy and see a low number – or be slow and see a high number. This is true because of the way our computer runs what we call the "book". Our "activity" is better understood from a wider point of view. If the numbers are increasing – it would indicate things are busier – decreasing numbers over a longer period would indicate volume is moving lower.
When buying or selling you will receive an email confirmation. This includes a PDF File to confirm your invoice or purchase order and includes forms of payment and bank wire instructions. When doing business please check to see if your current email has been entered into the new system and check to see if your computer will accept our email (no spam).
Thanks for letting us know when you move or change your email.
We believe our four flat screens downstairs with live independent pricing (BullionDesk.com) are unique in the United States. The walk-in cash trade can see in an instant the current prices of all bullion products and a daily graph illustrates the range of the markets on any given day.
Yes – you can visit the store with cash and walk away with your product. Or you can bring product to the store and walk away with cash. We will even wire funds into your account that same day for a small service fee ($25.00) if you are in a hurry.
In addition to our freshly ground coffee we offer complimentary cold bottled water, Cokes and Snapple. We also provide fresh fruit in a transparent attempt to disguise our regular junk food habits as we sneak down the block for the best donuts in the world (Randy's).
Like us on Facebook and follow us on Twitter @CNI_golddealer. Sal is now in charge of our Facebook page and he is a self-proclaimed expert on gold conspiracy theory. He would be happy to respond to even the most ridiculous conspiracy assertion on our Facebook page so why not join the fun?
Thanks for reading – and as always we appreciate your comments and business!    
Disclaimer – The content in this newsletter and on the GoldDealer.com website is provided for informational purposes only and our employees are not registered financial advisors. The precious metals and rare coin market is random and highly volatile so it may not be suitable for some individuals. We suggest before deciding on a course of action that you talk with an independent financial professional. While due care has been exercised in development and dissemination of our web site, the Almost Famous Gold Newsletter, or other promotional material, there is no guarantee of correctness so this corporation and its employees shall be held harmless in all cases. GoldDealer.com (California Numismatic Investments, Inc.) and its employees do not render legal, tax, or investment advice.