Gold – Cramer Likes It!
Commentary for Wednesday, Aug 1, 2018 – Gold closed down $5.80 at $1217.90 in another round of quiet summer trading. I think everyone suspected that today's FOMC information release was going to be a non-event because this particular meeting is considered "minor" (if there is such a thing).
The next "major" meeting is coming up – September 25th and 26th and most expect the Fed will raise interest rates at that time. That is what most got out of this just finished FOMC get-together – "steady as she goes but expect a rate hike".
Not that Fed Chair Powell gives a hoot but Washington does not want to see "generally higher interest rates" – it's just bad for business. The latest from the EU and English central banks suggest they are not raising interest rates anytime soon. And a disparity between our interest rate (going higher) and their interest rate (staying lower) provides a big trading advantage to them.
Because the FOMC news release contained no surprises gold showed little reaction even in the after-market. The bears however are still at the controls and we are not seeing much in the way of fresh bargain hunting which is typical in this stage of a market still settling.
So with a hawkish FOMC is gold doomed? Will prices simply dribble lower as fresh money looks elsewhere? The answer might not be as simple as it appears. Changing trends have a tendency to creep closer and not announce themselves.
To be sure – bearish talk continues to plague our shinny friend. But I would not jump out of the window just yet – gold's pricing model has just been in a funk. Traders (and investors) can't quite figure out what central banks are doing because the grand 2008 monetary experiment is still a work in progress – it's really that simple.
Prices have moved from $1400.00 (2013) through $1050.00 (2016) and jumped higher ($1350.00) last summer. Since that time we moved between $1150.00 and $1350.00 in a bullish move which fizzled and turned into a bearish dialogue. Will gold hold the line at $1200.00 or continue weak perhaps testing $1150.00.
If this pricing frenzy sounds confusing don't worry – it is indicative of a worried (or not) market in a worried (or not) world which has gotten used to main-lining cheap money.
Why Jim Cramer likes it! Now before you laugh too much this reference should not be dismissed out of hand. Gold needs this kind of publicity – not for the warriors who have stuck with it for years waiting for that generally sideways price pattern to break to the upside and roar – objecting to government policy mismanagement.
Gold needs more Jim Cramer type of messengers – suggesting a truth which most of the rank and file learn and then need to relearn. Trends change and the process of change is usually not obvious until after the fact. Cramer makes a few observations in the midst of the gold firefight. First inflation numbers are beginning to creep higher. I think the real reason bullish gold talk has moved to the back burner is because inflation has been tame in the extreme. Not to belabor the point but how long can this continue? The price we all pay for a "lose money policy" must eventually be higher inflation and as yet gold has not reacted to this reality. He also points out that gold has not reacted to the current trade war or our exploding budget.
This from Tom Bemis (TheStreet) : "Cramer and Garner started with a chart of the normal seasonal patterns in the gold market from Moore Research Center, Inc. According to their data, going long a December gold futures contract on July 24 and holding it through September 6 has produced a profit in 13 of the past 15 years. And typically, these gains tend to be large. In short, we've just entered the best time of year to bet on gold.     While past performance does not guarantee future results, Cramer argued it's better to have these seasonal patterns on your side than to fight against them.
From a technical perspective, Wall Street has gotten extremely pessimistic about the precious metal. Garner, a contrarian, likes to go bullish when everybody else is bearish, because that's how you spot major opportunities. According to the Consensus Bullish Sentiment Index, just 28% of the industry insiders that they polled were positive on gold.
According to Garner, the rule of thumb when you're looking for a contrarian trade is that you want 25% or less bullish. Gold is very close to that level, which makes her think that sentiment here could be ripe for a shift. Basically, there simply aren't that many people left who can be convinced to abandon the precious metal. Cramer and Garner next looked at a weekly chart of gold futures, which includes the Commodity Futures Trading Commission's Commitments of Traders Report. That data shows exactly how large speculators, small speculators and commercial hedgers are positioned. The group Garner really cares about are the large speculators, the big institutional money managers. While these large speculators haven't yet built up a net short position, they have reduced their gold futures to the lowest levels in years.   This is a very pessimistic reading because gold speculators are almost always long the market. You rarely see a net short position here. So, when it comes to gold, simply having a very small net long position is a sign that sentiment has gotten incredibly negative. Crucially, the last time the numbers got this low was in December, right before gold rallied strongly. This pervasive negativity is one reason why Garner thinks that a bottom in the precious metal might be imminent."
This from Zaner (Chicago) – "While there was fresh damage on the gold chart yesterday, prices in the end were able to reject the pressure and recover to the highest close in three trading sessions in a manner that should have put off the bear camp slightly. Unfortunately for the bull camp in the metals markets the dollar index has added to the recovery move overnight from yesterday afternoon and it would appear to be headed back toward the last two weeks highs into the US FOMC result this afternoon. However the gold market should draft minor support from news of higher mainland Chinese gold imports from Hong Kong and from Switzerland in the first half of 2018! Apparently Chinese gold imports in the first half of 2018 from Hong Kong and Switzerland combined were 7% higher than in 2017. On the other hand the Chinese gold import news is not new news it has simply been enhanced by half year figures. Looking forward, with the dollar index once again rejecting sub 94.00 pricing and doing so in the face of mixed to slightly soft US scheduled data yesterday, it would appear as if the lead up to the Fed decision later today will keep currency related pressure hanging over precious metals markets. In fact, given the looming central bank meetings (the trade attaches a 90% probability of a Bank of England rate hike Thursday) the big picture environment for metals is highly suspect. However the net spec and fund long positioning in gold is reaching what we think is a "mostly liquidated" level below 50,000 contracts, and therefore it is possible that some of the gains on Tuesday were classic month ending position squaring. Expect a flurry of volatility through the Fed window as an acknowledgment of the threat of trade headwinds and minimally dovish dialogue could send gold back up to the last three weeks consolidation highs around $1236, while a stay the course with the intention to raise rates gradually view supports the dollar and ultimately leaves the gold and silver trend down.
As indicated in gold and silver coverage, the PGM complex performed impressively early yesterday in the face of dollar strength and slack international data (particularly from China) and that could point to some value down around $823 in October platinum and around $912.80 in September palladium. In fact, the palladium market managed to trade in positive territory yesterday despite news that a Russian mining company raised its quarterly palladium production by 4% over year ago levels. As in the gold and silver markets, we also suspect that part of the recovery action in platinum and palladium yesterday was classic month end short covering/profit-taking, and perhaps not renewed hope of improvement in physical demand. While the trade did see talk yesterday that the US and China might be planning to resume trade talks yesterday that news was clearly dashed overnight with China threatening retaliation if the latest US threat of $200 billion in tariffs on Chinese goods is implemented. The Chinese also indicated that "blackmail" would not work in the talks and that is a negative to a complex that has creeped back to the upper end of the last 3 weeks trading range and is therefore vulnerable."
Silver closed down $0.11 at $15.39.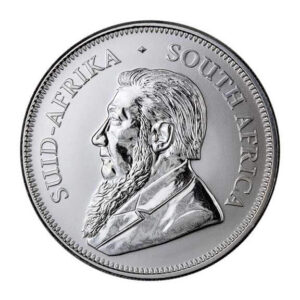 Platinum closed down $28.50 at $812.40 and palladium closed down $20.00 at $919.90.
The GoldDealer.com Unscientific Activity Scale is a "3" for Wednesday. The CNI Activity Scale takes into consideration volume and the hedge book: (last Thursday – 3) (last Friday – 3) (Monday – 3) (Tuesday – 4). The scale (1 through 10) is a reliable way to understand our volume numbers. The Activity Scale is weighted and is not necessarily real time – meaning we could be busy and see a low number – or be slow and see a high number. This is true because of the way our computer runs what we call the "book". Our "activity" is better understood from a wider point of view. If the numbers are increasing – it would indicate things are busier – decreasing numbers over a longer period would indicate volume is moving lower.
When buying or selling you will receive an email confirmation. This includes a PDF File to confirm your invoice or purchase order and includes forms of payment and bank wire instructions. When doing business please check to see if your current email has been entered into the new system and that your computer will accept our email (no spam). Thanks for letting us know when you move or change your email.
We believe our four flat screens downstairs with live independent pricing are unique in the United States. The walk-in cash trade can see in an instant the current prices of all bullion products and a daily graph illustrates the range of the markets on any given day.
Yes – you can visit the store with cash and walk away with your product. Or you can bring product to the store and walk away with cash. We will also wire funds into your account that same day for a small service fee ($25.00) if you are in a hurry.
In addition to our freshly ground coffee we offer complimentary cold bottled water, Cokes and Snapple. We also provide fresh fruit in a transparent attempt to disguise our regular junk food habits as we sneak down the block for the best donuts in the world (Randy's).
Like us on Facebook and follow us on Twitter @CNI_golddealer – have some fun.
Thanks for reading. As always we appreciate your business and enjoy your evening.
Disclaimer – The content in this newsletter and on the GoldDealer.com website is provided for informational purposes only and our employees are not registered financial advisors. The precious metals and rare coin market is random and highly volatile so it may not be suitable for some individuals. We suggest before deciding on a course of action that you talk with an independent financial professional. While due care has been exercised in development and dissemination of our web site, the Almost Famous Gold Newsletter, or other promotional material, there is no guarantee of correctness so this corporation and its employees shall be held harmless in all cases. GoldDealer.com (California Numismatic Investments, Inc.) and its employees do not render legal, tax, or investment advice.