Gold Demand Hopes Push Prices
Commentary for Monday, Dec 3, 2018 – Gold closed up a surprising $13.70 at $1233.90 today. It actually woke up in overnight trading on the news that the China and the US have decided that bullying the other party does not work in their interests and makes the world nervous – so decided to play nice at least temporarily. The overseas and US markets embraced the news with green ink but some claim the Grinch is lurking – we will just have to wait and see if both parties are dealing in good faith.
In the meantime gold is stronger; improving the good news technical picture but as usual overhead resistance is a bit daunting going into the last FOMC meeting before Christmas. Gold will not only have to sustain numbers above $1230.00 but show strength while clawing its way back to $1300.00.
A tall order unless the dollar gets weaker which introduces the "Powell" factor. The FOMC Big Boss has now played down the hawkish 2019 interest rate scenario. He is his own man so I don't think the President's chastising really scared him but it did set the stage. And even the suggestion that interest rate hikes will not be aggressive was enough to have a financial party.
And all of this makes sense – in fact if inflation remains tame there is no reason to talk up interest rate hikes in 2019. Granted that is a big "if" but who would have believed with the financial leverage everyone has used since 2009 that inflation would still not be a problem?
This is the conundrum gold faces – prosperity is being talked up, stocks are back in the green, no fear factor and no inflation fear equals a quiet gold market. So I would expect pricing to remain stable – holding to either side of $1200.00 – which is a familiar and long price consolidation.
This "base" if you want to call it that is encouraged by free trade and reduced tariffs which puts more money into the hands of people who want to own gold. That same base is threatened by what could easily turn into another round of technically weak numbers if the dollar continues higher. So again place your bets – the world is generally expecting (eventually) a weaker dollar so gold enthusiasts remain if not emboldened at least very hopeful of higher prices.
This kind of "floor" for lack of a better term began in 2012 and it holds promise because that floor has stayed in place but also becomes boring for the rank and file. The good news is that gold bullion is really turning into a value play for investors – hold 10% of your financial worth in the metals in case this merry-go-round blows.
If nothing bad happens your downside is most likely not much and you can rest a bit easier that you have not bet the farm on good government intentions. If on the other hand this stew heats up it is easy enough to increase your position as time warrants – watching the price of gold carefully. The closer we get to $1300.00 the more you should question what is really going on – it's a kind of canary in the coalmine scenario which works well when you are not sure who is telling the truth.
This from Zaner (Chicago) – "Gold and silver gapped higher overnight in reaction to the agreement over the weekend between the US and China to postpone any tariff increases and to re-engage in trade talks could lend support to the metals to start the week. While this may be viewed as "kicking the can down the road," it was about as good as could have been expected from the meeting, and global equity markets rallied (and the dollar broke) on news of the deal. The gold market last week continued to build on a three-week consolidation pattern, and that in turn added to the even more significant five-month sideways consolidation between $1,200 and $1,250. The market did hold up against a rising dollar last week, and it should be underpinned going forward by the softening tone from the Fed. We remain committed to the idea that both gold and silver are physical commodity markets in need of a lifting of global economic headwinds from trade issues, and the news over the weekend certainly moves the needle in that direction. The dollar has generally received safe haven lift because of the trade fracas, having gained more than 5% since the tariff cycles were implemented, and a reversal of safe haven should be a big boon to the bull camp in gold. Friday's Commitments of Traders report showed a relatively small spec and fund net long positioning of 11,553 contracts. Some analysts are suggesting that it could take an uptick in US unemployment readings to definitively put the Fed off their rising rate policy, and that in a strange way could provide gold with a substantial lift from a reversal in the dollar. Like gold, the silver market currently holds a very minimal spec and fund net long position and with the decline in prices after the report mark off date on Tuesday, the spec and fund net long positioning this week is clearly overstated. Friday's COT report showed non-commercial and non-reportable traders combined holding a net long of only 8,520 contracts.
Platinum and palladium both reacted positively to the US/China trade "truce" over the weekend but not quite as strongly as gold and silver. Despite the breakneck rally in the palladium market, the Commitments of Traders report shows the net spec and fund position to be below the record net long registered in early August. The source of the rally continues to be expectations for a long term global supply deficit as a result of significant increases in auto catalyst emissions requirements in China and elsewhere. So far, talk of a rotation from palladium to platinum has been downplayed by General Motors officials, suggesting that changing auto catalyst feedstocks was not as easy as "flipping a switch." The COT report as of November 27th for palladium showed non-commercial and non-reportable traders combined holding a net long position of 14,671 contracts. Obviously the longer-term projections for a world surplus of platinum have left it under pressure and perhaps under direct attack from long palladium/short platinum spreads. Friday's COT report showed the spec and fund net long in platinum at 28,668 contracts, about half of the record level. The market has declined by $36 (4.3%) since the data was collected, which suggests that the net long could be quite a bit smaller at this point. Platinum might only see minimal support at $800, and any sustained risk-off condition could result in a spike down probe toward $780. The news over the weekend may have helped the market postpone that eventuality."
Silver closed up $0.29 at $14.38. This is interesting in that silver buffs are not going crazy over these lower prices but they are steady buyers across the counter. The "big boy" days of a few hundred thousand dollars silver bullion deals have not returned but the steady mid-range and smaller buyer is steady and this adds up over time.  
Platinum closed up $10.90 at $808.90 and palladium closed up $21.00 at $1189.60.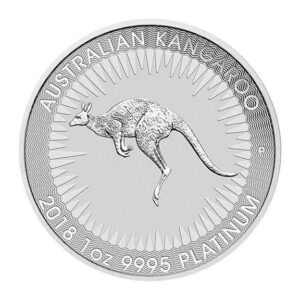 When buying or selling you will receive an email confirmation. This includes a PDF File to confirm your invoice or purchase order and includes forms of payment and bank wire instructions. When doing business please check to see if your current email has been entered into the new system and that your computer will accept our email (no spam). Thanks for letting us know when you move or change your email."
We believe our four flat screens downstairs with live independent pricing are unique in the United States. The walk-in cash trade can see in an instant the current prices of all bullion products and a daily graph illustrates the range of the markets on any given day.
Yes – you can visit the store with cash and walk away with your product. Or you can bring product to the store and walk away with cash. We will also wire funds into your account that same day for a small service fee ($25.00) if you are in a hurry.
In addition to our freshly ground coffee we offer complimentary cold bottled water, Cokes and Snapple. We also provide fresh fruit in a transparent attempt to disguise our regular junk food habits as we sneak down the block for the best donuts in the world (Randy's).
Like us on Facebook and follow us on Twitter @CNI_golddealer – have some fun.
As always we appreciate your business. Thanks for reading and enjoy your evening. 
Disclaimer – The content in this newsletter and on the GoldDealer.com website is provided for informational purposes only and our employees are not registered financial advisors. The precious metals and rare coin market is random and highly volatile so it may not be suitable for some individuals. We suggest before deciding on a course of action that you talk with an independent financial professional. While due care has been exercised in development and dissemination of our web site, the Almost Famous Gold Newsletter, or other promotional material, there is no guarantee of correctness so this corporation and its employees shall be held harmless in all cases. GoldDealer.com (California Numismatic Investments, Inc.) and its employees do not render legal, tax, or investment advice.