Gold Draws Attention
Commentary for Wednesday, Nov 28, 2018 – Gold closed up $12.40 at $1223.60. Gold remains choppy and I'm afraid married to the dollar – this economy continues to shine and the FOMC has remained on point – another hike in interest rates is in the cards in late December. You might argue that Trump's upcoming negotiations with China or troubles with the Russians are so problematic that international tension will support the price of gold but even these take a back seat to higher interest rates.
And what if the Republicans are right in that this economy is really just beginning to roar? This will dictate higher rates into 2019 and keep gold left footed in my opinion.
Now that does not mean that gold will remain in the rear view mirror – if you look at the bigger picture price weakness always produces bargain hunting and this typical reaction will amplify as we approach "cheaper" prices.
What works nicely for gold is its world audience. The US demand is really a small part of the picture and there are enough problems worldwide with currency devaluation and political trouble to create bouts of safe haven demand no matter what the FOMC does with interest rates in the shorter term.
So I remain ambivalent relative to gold on the short term but always positive on the longer term because the world monetary system is on the side of higher gold prices. Central banks will always manufacture more paper money – it's just an easy answer to short term problems in the business cycle which favors inflation.
I would buy weakness in both gold and silver and not worry too much about what happens to price on the short term. It is still not clear as to whether the big blow off in gold prices which began in 2011 will present another down leg. We have stabilized around $1200.00 since 2013 while the bulls and bears fight it out.
But todays pricing should tell you something – never say never. Trading was quiet as a mouse just under $1215.00 – nothing going on and then bam! The gold market jumped up more than $10.00 in seconds. We can debate this jump in price – it was most likely Powell's comments about drawing out the time frame for interest rate normalization and perhaps backtracking on promised rate hikes next year. But this new story or something to take its place can come and go with the wind – this situation is very fluid. What remains interesting is that the gold market – regardless of the building bad press continues to be very nervous – uncertainty rules – which is always a plus for gold.
This from Zaner (Chicago) – "Obviously the gold market was undermined yesterday as a result of the outsized range up action in the dollar and that pressure has extended into the trade today. In fact, with the February gold contract falling down to the lowest level since November 15th yesterday, the technical picture has shifted into the bear camp and since the breakdown comes after a sideways consolidation pattern, downside follow through should be expected today. In addition to the negative influence from the dollar, we also suspect that hawkish Fed dialogue will continue to weigh on prices (Powell is scheduled for a mid-day luncheon speech) as the markets appear to be factoring-in a December rate hike again. Despite suggestions from the Chinese that they want to get a deal done at the G20 meeting and despite US official acknowledgement of a dinner meeting between the two leaders at the conference, we still think the trade will continue to "sell the rumor of no deal" in many physical commodities like gold and silver. Fortunately for the bull camp, the net spec and fund long positions in both gold and silver could become mostly liquidated or short with a slight extension of yesterday's action. It should also be noted that gold derivative holdings saw the seventh straight increase which brings this year's net purchases to 419,793 ounces. With Goldman Sachs yesterday suggesting that commodities could see a 17% increase in value next year (because many commodities are below value/cost of production) that could keep money flowing into gold ETF's.
It would seem as if the palladium market benefited slightly from periodic strength in US equities yesterday, but the palladium market has added to the strength yesterday this morning and is showing signs of climbing through overhead resistance from the charts at $1,137.90. While we think the GM news is negative to the PGM complex, the palladium market has shown the capacity over the last 4 months to ignore threats against demand and instead focus exclusively on estimates for a continuation of a deficit next year. The palladium market doesn't seem to be concerned with this week's initial speculation that the US will go ahead and raise tariffs next year but there was fresh hope for a deal following revelations that U.S. and Chinese leaders were scheduled to have a private dinner at the G20. While the palladium market continues to show strength today, we think the risks to the longs outweigh the rewards especially since PGM ETF's have continued to see outflows and that suggests some investors are banking profits from the 2018 rally in palladium and that could rob the market of residual buying fuel at higher levels. The breakdown in the platinum charts yesterday has been solidified this morning with prices lingering near the Tuesday low and therefore it remains clear that the platinum "surplus" continues to pressure futures prices. Near term downside targeting in January platinum is seen at $829.10 and perhaps even lower if the G20 meeting trade deal hopes are busted with fresh dialogue today. A minor cushion for gold prices is seen from continued violence at a Sibanye-Stillwater gold mine in South Africa."
Silver closed up $0.27 at $14.33.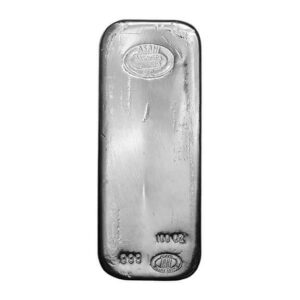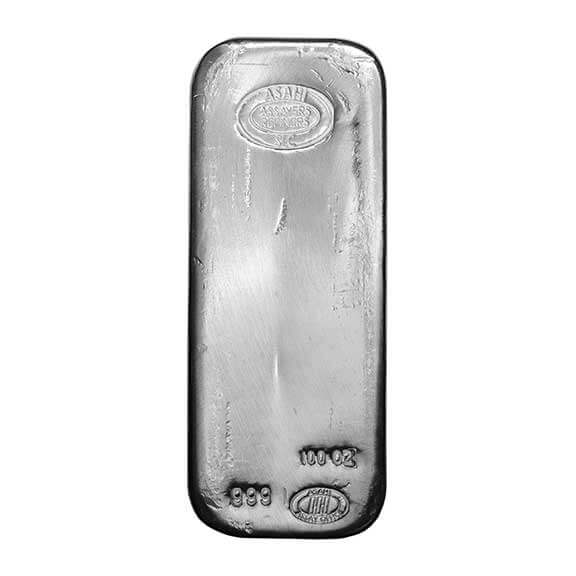 Platinum closed down $8.40 at $824.80 and palladium closed up $6.90 at $1155.30.
When buying or selling you will receive an email confirmation. This includes a PDF File to confirm your invoice or purchase order and includes forms of payment and bank wire instructions. When doing business please check to see if your current email has been entered into the new system and that your computer will accept our email (no spam). Thanks for letting us know when you move or change your email."
We believe our four flat screens downstairs with live independent pricing are unique in the United States. The walk-in cash trade can see in an instant the current prices of all bullion products and a daily graph illustrates the range of the markets on any given day.
Yes – you can visit the store with cash and walk away with your product. Or you can bring product to the store and walk away with cash. We will also wire funds into your account that same day for a small service fee ($25.00) if you are in a hurry.
In addition to our freshly ground coffee we offer complimentary cold bottled water, Cokes and Snapple. We also provide fresh fruit in a transparent attempt to disguise our regular junk food habits as we sneak down the block for the best donuts in the world (Randy's).
Like us on Facebook and follow us on Twitter @CNI_golddealer – have some fun.
As always we appreciate your business. Thanks for reading and enjoy your evening. 
Disclaimer – The content in this newsletter and on the GoldDealer.com website is provided for informational purposes only and our employees are not registered financial advisors. The precious metals and rare coin market is random and highly volatile so it may not be suitable for some individuals. We suggest before deciding on a course of action that you talk with an independent financial professional. While due care has been exercised in development and dissemination of our web site, the Almost Famous Gold Newsletter, or other promotional material, there is no guarantee of correctness so this corporation and its employees shall be held harmless in all cases. GoldDealer.com (California Numismatic Investments, Inc.) and its employees do not render legal, tax, or investment advice.