Gold Firm as the FOMC Ducks 
Commentary for Wednesday, Jan 30, 2019 – Gold closed up $1.00 today at $1309.90 but the aftermarket was up $8.60 most likely because of the dovish Federal Reserve comments. You have to like today's close in gold in that this latest push above $1300.00 is a nice break to the upside from a pricing market which has been encouraging since late November but rather flat between $1280.00 and $1290.00 since late December. In the last 3 months the dollar has generally supported higher gold moving from 97.00 through 95.00 and settling around 96.00 but higher prices are mostly safe haven buying in my opinion. This because of our government shutdown, troubles in Europe and more troubles in the Middle East. All of this angst helped by a still sagging DOW and worries within Wall Street that the better part of this recovery might be in the rear view mirror.
The latest Fed pronouncement today, before the markets closed was decidedly dovish. They did not raise interest rates (no big deal it was not expected) and Fed Chair Jerome Powell held the first of eight press conferences this year instead of the usual quarterly format. The Fed will concentrate on reducing its balance sheet which has ballooned to $4.5 trillion dollars. And lost in this rather mild conversation was the hawkish talk about interest rate hikes which was pressed in the 2018 agenda. So this will certainly help the price of gold in 2019 if they stay away from further interest rate hikes.
Still gold must push through and hold overhead resistance now at $1350.00 for all of this recent activity to prove rewarding to physical holders. I don't see a big rush across our counter at these higher prices which is disappointing but keep in mind that gold still retains its "all in or not in" attraction with the American public. World demand – as real as it now is remains far away and ill-defined. There still is no panic in the US to protect wealth with physical metals although the idea that gold and silver bullion is a good idea has more than regained its footing. So time will tell if gold can continue to climb this "wall of worry" – my bet is simple. We will see days of complete bullish conviction coupled with bouts of "what me worry" – so pretty much the same set of trading parameters which has been in place since 2008.
In the process one of my continuing themes – who is going to eventually pay for the enormous amount of money which has been borrowed or leveraged?  I'm fairly experienced with large numbers and even I can't get my head around just how large the federal deficit has become. And I have been watching it for years. So let me offer hard money legend Gary North's Tip of the Week – Back in the good old days, when the U.S. government's budget was a tight-fisted $3.5 trillion, a young man made a video. It is one of the great instructional videos of all time. It lasts 97 seconds. President Obama was promising to cut $100,000,000 from the budget. We cannot get our minds around this number. We need help. This video offers help. The help is visual. This is what we need to handle big numbers. https://www.garynorth.com/snip/1364.htm For graphic images of the federal debt — stacks of $100 bills — go here. https://www.garynorth.com/snip/1365.htm
Just for the record and only if you are new to the gold business Gary North was warning people of government excess and building financial danger in the 1970's when I first decided that having some gold and silver bullion made sense. He was and still is ahead of the curve.
I thought Allen Sykora (Kitco) latest was interesting. Refinitiv GFMS: Gold To Avg. $1,292 In 2019; Physical Demand To Limit Gains Refinitiv GFMS looks for gold to average $1,292 an ounce in 2019, calling for increased investment demand but saying physical markets – such as jewelry – may be "subdued" due to high prices. In addition to the outlook, analysts also provided an overview of the fourth quarter, reporting that investment demand and central-bank buying both picked up.
"We expect gold prices to continue to benefit from continued economic uncertainty and a slowdown in the U.S. economy," said GFMS analysts at Refinitiv. "As we approach the end of the economic-growth cycle, demand for defensive assets is likely to pick up as concerns deepen about the widening U.S. budget deficit and as the tariff-driven trade war starts to damage the country's economy."
The potential for rising inflation, an end to the cycle of rising interest rates and potential for a correction in the stock market are all factors that could boost interest in gold but hurt the U.S. dollar, analysts said.
"While ETF [exchange-traded-fund] and bar and coin demand is expected to see a return to growth, physical markets are likely to be subdued due to the higher price level," analysts said in their report. "We therefore forecast gold to average $1,292/oz in 2019."
Meanwhile, during the fourth quarter, investor interest perked up and speculators bought to cover short positions, or bearish bets, on Comex, the GFMS analysts reported. ETFs recorded inflows of 114 tonnes of gold, taking global ETF holdings to 2,321 tonnes, the highest level since June. However, retail investment in the form of coin and bar demand eased in the fourth quarter, with North American buying hurt by a strong U.S. dollar and optimism about the U.S. economy, analysts reported. Official-sector purchases during the fourth quarter totaled 196 tonnes, the most so far this century, according to the GFMS report. This brought total estimated net purchases for the year to 571 tonnes.
"A shift in central-bank behavior, in which further EM [emerging-market] countries are seeking to build their gold reserves, has resulted in some countries reporting their first transaction in 2018 since the turn of the century," GFMS said. "China, which has not reported a change in its gold holdings since October 2016, reported for the first time in December a 10-tonne increase in its holdings, with weakness in the Asian equity market driven by trade tensions with the U.S. a key influencer."
However, jewelry consumption fell globally in the fourth quarter by 3% to 560 tonnes, according to the report. Demand in Asia, which accounts for more than 80% of total global jewelry fabrication and consumption, was down following an economic slowdown, analysts said.
GFMS reported that global mine output increased by 27.7 tonnes, or by 1.2% year-on-year, during the first nine months of 2018. Indonesian output surged 32.4%, helped by higher grades, while Australian production was up 8.3% and Canada's climbed 9.6%. The largest decreases were posted in China, South Africa and the United States, with a combined fall of 56.7 tonnes. Average all-in sustaining costs increased 4.5% year-on-year to $924 an ounce. The GFMS gold survey has been published since 1967."
This from Zaner (Chicago) – "Global equity markets were mixed once again with a slight pattern of weakness in Asia and generally positive European/US early action. The Asian session presented a December reading on Japanese retail sales which rose more than expected, with consumers spending on appliances and clothing. The European trade brought news of a jump in UK M4 money supply growth, a rise in UK mortgage approvals, softer than expected consumer credit and net lending to individuals actually coming in stronger than expected. Also from the euro zone, industrial confidence matched expectations, but the business climate for January, economic sentiment, services sentiment and consumer confidence all came in soft. The North American session will start out with a weekly private survey on mortgage applications, followed by the January ADP employment survey which is forecast to have a sizable decline from December's 271,000 reading. December pending home sales are expected to have a moderate uptick from November's -0.7% reading. A round of trade talks between the US and Chinese are scheduled to begin today. The highlight for global markets will come during early afternoon US trading hours with the results of the latest FOMC meeting. While the market expects no changes to rates or policy, Fed Chair Powell will now have post-meeting press conferences after every meeting so his comments will be scrutinized for clues to upcoming policy moves. Earnings announcements will include AT&T, Boeing, McDonald's and Thermo Fisher Scientific before the Wall Street opening tech bellwethers Microsoft and Facebook posting earnings today. Other earnings include Mondelez and Tesla report after the close.
The April gold contract has forged another higher high extension and reached up to the highest level since June 15th in a move this morning that would appear to have legs. It is a little surprising to see gold continue to rise in the face of bearish Indian gold demand/import news from Gold Fields Mineral Services overnight and that highlights the strength on the bull camp. Another bearish gold story that is being ignored by the gold trade today came from Australia where Newcrest mining posted a year-over-year quarterly gold production increase of 42,000 ounces. On the other hand the GFMS report might be seen as a fresh bullish development for silver, as the consultancy group is suggesting that Indian demand is starting to shift toward silver and away from gold. Understandably consumers are giving silver a fresh look at the expense of gold with Indian gold prices in terms of the Rupee near all-time highs while silver is being viewed as "cheaper". Clearly the bull camp has a number of bull arguments that might be expected to become even more powerful in the day ahead. In particular, we see the Fed decision later today as a potential major bearish development for the dollar which in turn would be a significant bullish development for gold and silver prices. In our opinion, the Fed should acknowledge the vast amount of global slowing evidence, the obvious drag from the US government shutdown and the unresolved US/Chinese trade war. It is possible that the Fed might utter some hawkish words regarding ongoing strength in the US jobs market but if that strength is found to be fading, the Dollar index could quickly fall below 95.00. A decline below 95.00 in the Dollar index could project an April gold rally up above $1,335.00. On the other hand, the April gold contract from last week's lows has already rallied roughly $36 an ounce and the FOMC result could prompt significant price volatility. There is an old gap area that starts up at $1,337.20 in April gold and that gap will not be filled until $1,345.60, and for some that could be a near term technical objective.
The palladium market appears to be coiling this week as if another major trend decision is in the offing. While the palladium market should have been undermined by a Reuters' poll yesterday suggesting palladium prices will fall back to a discount versus gold in the coming year, palladium should get a lift later today if the net take away from the FOMC meeting is "dovish" as we expect it to be. Unfortunately, global macroeconomic views are generally limiting of commodities but a weak Dollar is providing some cushion to prices. A Reuters' poll released yesterday pegged palladium prices this year to average only $1,200 an ounce and that is bearish given recent futures prices above $1,300. It should also be noted that Russian palladium miner Nornickel overnight forecasted an increase in their output of palladium this year with production expected to rise by 50,000 to 60,000 ounces. That same Reuters poll pegged average platinum prices this year to be $856 an ounce, and that is bullish considering that prices are currently trading $815. In a slightly supportive story, Swiss platinum and palladium imports for all of 2018 were reportedly higher than in the prior year. Historically, Switzerland has been a key wholesale delivery merchant for the world platinum group metals markets. A Russian platinum miner overnight indicated their 2019 platinum production could fall slightly or increase by a very modest and insignificant 17,000 ounces.
While the dollar is trading softer this morning it has not made a fresh low for the move which would have given gold and silver an even bigger lift. Furthermore global equity markets are generally calm and the gold trade might avoid early positions because of news from the Fed in the early afternoon and possible trade news late in the day. However, the path of least resistance remains up throughout the precious metals markets, even though short-term technical conditions are leaning toward overbought status. However, in our opinion it is likely that the Fed outcome later today will result in a "buy the rumor" extension and perhaps even a "buy the fact" extension if the Fed is more dovish than hawkish. If one were to be exclusively data dependent, the Fed should give a nod to slowing especially if they consider geopolitical headwinds and the US government shutdown. Key support in April gold is seen at $1,305 and near term upside counts provides a retracement target up at $1,329.90. It should be noted that the silver rally has yet to reach a 50% retracement of the 2018 slide at $16.07, but the $16 level is obviously some form of psychological resistance to start today, especially with the market failing to take out that level on its first attempt today."
Silver closed up $0.09 at $15.88.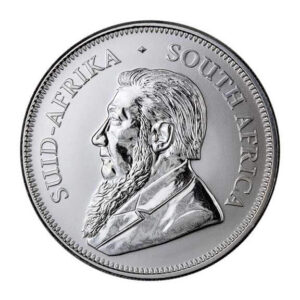 Platinum closed up $0.30 at $812.00 and palladium closed up $12.80 at $1354.80.
When buying or selling you will receive an email confirmation. This includes a PDF File to confirm your invoice or purchase order and includes forms of payment and bank wire instructions. When doing business please check to see if your current email has been entered into the new system and that your computer will accept our email (no spam). Thanks for letting us know when you move or change your email."
We believe our four flat screens downstairs with live independent pricing are unique in the United States. The walk-in cash trade can see in an instant the current prices of all bullion products and a daily graph illustrates the range of the markets on any given day.
Yes – you can visit the store with cash and walk away with your product. Or you can bring product to the store and walk away with cash. We will also wire funds into your account that same day for a small service fee ($25.00) if you are in a hurry.
In addition to our freshly ground coffee we offer complimentary cold bottled water, Cokes and Snapple. We also provide fresh fruit in a transparent attempt to disguise our regular junk food habits as we sneak down the block for the best donuts in the world (Randy's).
Like us on Facebook and follow us on Twitter @CNI_golddealer – have some fun.
We appreciate your friendship and business. Enjoy the evening and thanks for reading.
Disclaimer – The content in this newsletter and on the GoldDealer.com website is provided for informational purposes only and our employees are not registered financial advisors. The precious metals and rare coin market is random and highly volatile so it may not be suitable for some individuals. We suggest before deciding on a course of action that you talk with an independent financial professional. While due care has been exercised in development and dissemination of our web site, the Almost Famous Gold Newsletter, or other promotional material, there is no guarantee of correctness so this corporation and its employees shall be held harmless in all cases. GoldDealer.com (California Numismatic Investments, Inc.) and its employees do not render legal, tax, or investment advice.