Gold Firms – US / China Trade Talks? 
Commentary for Monday, Aug 20, 2018 – Gold closed up $10.30 today $1186.80 in quiet trading but the market looked choppy. Its main problem continues to be a strong dollar and heavy speculative short positions. The talk about a "bottom" for gold is gaining some attention but I think is misplaced at this point with the next FOMC meeting September 25th and 26th. No doubt everyone and their brother is negative about the prospects of buying gold bullion and believe it or not I think this serves gold ownership well.
Too many bears in the woods these days – the major support at $1150.00 could very well hold as Asian and world demand begins to gain a little momentum. "Premiums" are moving up on major bullion coins – always a sign someone is interested – over-supply is drying up. And interest at the $1150.00 figure goes back 5 years. Yes gold did break down once reaching $1050.00 but I would also point to the "bounce back" at that point topping $1350.00. Now ask yourself if anything has really changed much?
Everyone is drowning in debt and while gold ownership in the US is predictably lethargic pricing is not that bad considering the amount of negative commentary. And keep in mind the "glass half full" mindset – gold was $800.00 just 10 years ago.
Short-term expect volatility but note the short paper could be worn out – no more sellers.
Whether these levels turn out to be that much talked about "capitulation" is not the point.  The basic idea is that both gold and silver are selling for less than they were at the beginning of 2018. Yes, many experts expected higher pricing for this year but wagering that gold or silver prices will be lower 10 years from now just does not sound like a good bet.  
This from Zaner (Chicago) – "With the dollar showing recovery action early and gold and silver tracking higher, it would appear as if the precious metals markets are hopeful of positive trade discussions later this week. However it is also possible that the gold market is drafting some safe haven interest from the deterioration of conditions in Venezuela, with draconian actions to battle inflation seemingly putting that economy on a path to collapse. It is also possible that shots fired at the US Embassy in Turkey have fostered speculation of a further deterioration of US/Turkish relations. On the other hand the gold market was tremendously oversold (as evidenced by COT readings) into last week's lows and the mere hope of positive progression on trade issues from NAFTA to China has sparked short covering buying and perhaps fresh bargain-hunting buying. Fortunately for the bull camp, the Commitments of Traders Futures and Options report as of August 14th for Gold showed Non-Commercial and Non-reportable combined traders held a "net short" position of 11,573 contracts as spec traders have finally shifted a net long to a net short position. Therefore, the potential for technical stop loss selling should ease but not halt in the event that demand fears dominate the marketplace. Certainly recent weakness in the dollar has helped gold and silver prices consolidate, but it could take a return below 95.00 in the September dollar index to effectively spark a noted short covering currency bounce in gold. While the Commitments of Traders Futures and Options report as of August 14th for Silver showed Non-Commercial and Non-reportable combined traders held a net long position of only 13,908 contracts and that reading represents a decrease of 9,477 contracts in the net long position, there is still some capacity for stop loss selling in silver.
Like the gold market, the PGM complex continues to show signs of a bottoming with the action at the end of last week and the upward bias seen again this morning, and that action is clearly the result of "hope" for favorable progress in US and Chinese trade talks later this week. It is also possible that the platinum market became "sold-out" with the most recent positioning report registering a record non-commercial net short position of 9,923 contracts! Furthermore, the Commitments of Traders Futures and Options report as of August 14th for Platinum showed Non-Commercial and Non-reportable combined traders held a "net short" position of 3,215 contracts. While the Commitments of Traders Futures and Options report as of August 14th for Palladium showed Non-Commercial and Non-reportable combined traders held a minor net long position of 1,390 we suspect that palladium was also net spec "short" contracts if the numbers were adjusted to the low last week,. We continue to think that the PGM complex will track tightly with global equity markets as those markets attempt to factor-in the progress or lack of progress on global trade talks. From a classic technical position, it would appear that last week's lows were some form of major exhaustion washout with volume levels jumping and the trade rejecting the lows with significant price action."
This from Allen Sykora (Kitco) – Physical Gold Demand Picking Up After Price Drop – There's an old adage that says nothing helps commodity prices more than low commodity prices.
At least to an extent, that's starting to happen in the gold market, as traders and analysts report that the price drop in the precious metal during recent months is beginning to trigger increased demand out of crucial Asian buying nations.
"Gold demand in Asia is picking up again thanks to the low prices," Commerzbank said. "This is reported for one thing by local traders, and for another is evident from the premiums. In India, the world's second-largest gold consumer after China, higher premiums have to be paid on the world market price as bullion dealers replenish their stocks. They are taking advantage of the low prices – gold in Indian rupees dropped for a time to an eight-month low last week."
Afshin Nabavi, head of trading at trading house MKS (Switzerland) SA in Switzerland, also reported seeing improved physical demand.
"Even the premiums have picked up a bit – not as much as I'd like but better than nothing," he said in an interview with Kitco News. The demand might have eased back a bit at the start of this week, he commented. He attributed this to participants simply "trying to figure out where this market is going."
"We could see fresh demand coming tomorrow," Nabavi added.
Commerzbank pointed out that data from India earlier this month showed that buying in the physical market was already picking up in July. A preliminary report from the Ministry of Finance indicated that gold imports climbed to 65.6 tonnes in July, up 20% from the same month a year ago."
Silver closed up $0.04 at $14.66.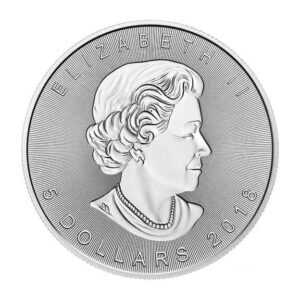 Platinum closed up $16.60 at $790.70 and palladium closed up $20.90 at $913.70.
The GoldDealer.com Unscientific Activity Scale is a "4" for Monday. The CNI Activity Scale takes into consideration volume and the hedge book: (last Tuesday – 2) (last Wednesday – 7) (last Thursday 6) (last Friday – 5). The scale (1 through 10) is a reliable way to understand our volume numbers. The Activity Scale is weighted and is not necessarily real time – meaning we could be busy and see a low number – or be slow and see a high number. This is true because of the way our computer runs what we call the "book". Our "activity" is better understood from a wider point of view. If the numbers are increasing – it would indicate things are busier – decreasing numbers over a longer period would indicate volume is moving lower.
When buying or selling you will receive an email confirmation. This includes a PDF File to confirm your invoice or purchase order and includes forms of payment and bank wire instructions. When doing business please check to see if your current email has been entered into the new system and that your computer will accept our email (no spam). Thanks for letting us know when you move or change your email.
We believe our four flat screens downstairs with live independent pricing are unique in the United States. The walk-in cash trade can see in an instant the current prices of all bullion products and a daily graph illustrates the range of the markets on any given day.
Yes – you can visit the store with cash and walk away with your product. Or you can bring product to the store and walk away with cash. We will also wire funds into your account that same day for a small service fee ($25.00) if you are in a hurry.
In addition to our freshly ground coffee we offer complimentary cold bottled water, Cokes and Snapple. We also provide fresh fruit in a transparent attempt to disguise our regular junk food habits as we sneak down the block for the best donuts in the world (Randy's).
Like us on Facebook and follow us on Twitter @CNI_golddealer – have some fun.
Thanks for reading. As always we appreciate your business and enjoy your evening.
Disclaimer – The content in this newsletter and on the GoldDealer.com website is provided for informational purposes only and our employees are not registered financial advisors. The precious metals and rare coin market is random and highly volatile so it may not be suitable for some individuals. We suggest before deciding on a course of action that you talk with an independent financial professional. While due care has been exercised in development and dissemination of our web site, the Almost Famous Gold Newsletter, or other promotional material, there is no guarantee of correctness so this corporation and its employees shall be held harmless in all cases. GoldDealer.com (California Numismatic Investments, Inc.) and its employees do not render legal, tax, or investment advice.