Gold Generates Interest
Commentary for Wednesday, Dec 26, 2018 – Gold closed up $1.70 at $1269.20 so not too exciting but a solid 5 month high is worth some respect. Today's price action is reflective of how nervous this market remains. Gold opened flat – moved higher and then reversed itself – closing almost unchanged but jumpy. Surprisingly the Dollar Index opened choppy but eventually got on its feet and finished above 97.00 helping to cap gold's earlier gains.
All of this is most likely the result of two factors – first, the continued lashing that President Trump is giving to the FOMC about higher interest rates and the resultant DOW reaction leading up to the Christmas holiday and the "still a mess" government shutdown over the wall.
The DOW this month has lost 3000 points and the drop going into the holiday was steep (300 or 400 points) and I suspect that most people got to thinking about this continued upset and decided a safe-haven buy was the right defensive move.
When the DOW roared 1000 points in the other direction today folks realized the sky was not falling over the shut-down the small panic before the holiday dissipated and gold lost its momentum.
But I think there is more to this than most believe. It could easily turn into a Presidential referendum of sorts – traders thinking that the Trump roar could actually intimidate Powell and the rest of the FOMC enough to decrease the number of interest rate hikes in 2009.
I'm not too keen on this idea but the gold community is – the growing real safe haven demand is now enhanced with the possibility that promised higher interest rates might not be the reality touted not so long ago. If so, and that is a big "if" gold's growing price momentum might sustain itself creating more buzz for a market which has been drawing attention since early November.
Like I have pointed out before this all might turn into another gold fantasy in that overhead resistance for our shiny friend longer term is $1400.00. That is monstrous and in place since 2012 and the notion that the DOW has lost steam and its best days are over fades pretty fast with 400 point gains like today as bargain hunting appears from nowhere.
So I remain divided as to higher prices in 2019 but at the same time somewhat excited in that the physical gold market remains active and at least primed for higher numbers perhaps sooner than later.
A reminder that we will be closed this coming Monday (Dec 31st) and Tuesday (Jan 1st) for the New Year. We all would like to thank you for the business and friendship through the years and wish you all a wonderful and blessed New Year!
This is from Zaner (Chicago) – "Obviously the gold and silver markets are benefiting from safe haven this morning as the dollar is stronger and precious metals prices have extended the very strong start to the week seen on Monday. In fact the declines in the US equity markets on Monday were the worst ever for Christmas Eve which is indicative of a very negative overall psychological condition. However some of the gains this morning in gold and silver prices might be the result of thin trade due to residual holidays in Europe. While the gold market is becoming overbought following a net spec and fund long of 105,000 contracts on December 18th (the February contract has now gained an additional $24) relative to recent history one might not consider gold extensively overbought until the spec long is above 200,000 contracts! While the dollar is higher to start today until the index manages to climb above 96.48 it would not appear as if the trend has shifted up. Similarly until the March E-mini S&P manages to regain 2400.00 one might assume that the trend remains down in the equity markets. As for the trend in the February gold contract it should be noted that the market on Monday climbed above the 200 day moving average in a fashion that would seem to shift the long-term trend to the upside. The 200 day moving average in February gold today is seen fairly close in at $1269.55 today. We concede to a bullish short-term trend but we also expect to see increased two-sided volatility ahead. Another critical pivot point in February gold to start today is seen at $1267.50 with a possible near term objective seen at the July high of $1284.10. Unfortunately for silver bulls the rate of gain in silver prices has been very limited and the market is yet to pierce the psychologically important top of the last four months consolidation at $15.00. Critical support in September silver moves up to $14.78 today.
With the palladium market showing vulnerability in the wake of the significant washout in equities and deteriorating economic sentiment that would seem to confirm the rally from the August lows was in large part the result of classic physical demand signs and to tightness in the market. In our opinion tightness becomes less supportive in the face of questionable demand and therefore the palladium market should begin to behave like a classic physical commodity market. Certainly the palladium market has shown the capacity to "bounce" from last week's lows, but we are highly skeptical of the markets ability to regain and pierce the $1,200 level. Initial resistance from the middle of the December trading range is seen this morning at $1185.90. Clearly the platinum market has been left behind by the precious metals rally and appears to have fairly thick resistance today at the $800 level.
The fact that gold has managed to extend an aggressive rally in the face of contradictory action in both equities and the dollar this morning, is a testament to the bulls resolve. However it is also possible that the residual gains in gold and silver today are indicative of fears that remain under the surface in equities. As indicated already the 200 day moving average in gold offers support today at $1269.55 but uptrend channel support isn't seen until all the way down at $1253.50 and that follows our expectation that two-sided volatility is likely to expand. The path of least resistance is pointing upward and there is a feeling of a reawakening in gold."
Silver closed up $0.30 at $15.00.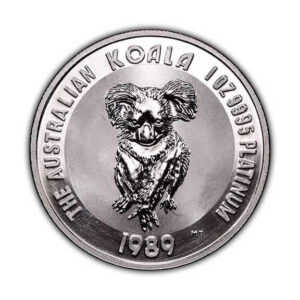 Platinum closed up $10.70 at $799.50 and palladium closed up $9.80 at $1234.90.
When buying or selling you will receive an email confirmation. This includes a PDF File to confirm your invoice or purchase order and includes forms of payment and bank wire instructions. When doing business please check to see if your current email has been entered into the new system and that your computer will accept our email (no spam). Thanks for letting us know when you move or change your email."
We believe our four flat screens downstairs with live independent pricing are unique in the United States. The walk-in cash trade can see in an instant the current prices of all bullion products and a daily graph illustrates the range of the markets on any given day.
Yes – you can visit the store with cash and walk away with your product. Or you can bring product to the store and walk away with cash. We will also wire funds into your account that same day for a small service fee ($25.00) if you are in a hurry.
In addition to our freshly ground coffee we offer complimentary cold bottled water, Cokes and Snapple. We also provide fresh fruit in a transparent attempt to disguise our regular junk food habits as we sneak down the block for the best donuts in the world (Randy's).
Like us on Facebook and follow us on Twitter @CNI_golddealer – have some fun.
As always we appreciate your business. Thanks for reading and enjoy your evening. 
Disclaimer – The content in this newsletter and on the GoldDealer.com website is provided for informational purposes only and our employees are not registered financial advisors. The precious metals and rare coin market is random and highly volatile so it may not be suitable for some individuals. We suggest before deciding on a course of action that you talk with an independent financial professional. While due care has been exercised in development and dissemination of our web site, the Almost Famous Gold Newsletter, or other promotional material, there is no guarantee of correctness so this corporation and its employees shall be held harmless in all cases. GoldDealer.com (California Numismatic Investments, Inc.) and its employees do not render legal, tax, or investment advice.