Gold Holds Up – Ho-Hum Trading 
Commentary for Wednesday, Aug 22, 2018 – Gold closed up $3.70 at $1196.30. Gold continues to show some signs of life – not to be interpreted too optimistically as yet but there is some buzz. Pricing has moved from $1175.00 through $1200.00 this last week. To be fair gold has been underwater with bearish sentiment but a market too bearish should be looked at carefully, in the physical world cheaper product always moves the needle.
As I have noted before the "premiums" on bullion product are moving higher – meaning there are no longer any "cheap" eagles out there – excess supply has dried up and new mint production is never discounted. This is a plus for gold psychologically in what has generally been the long summer of its discontent. But in our secular world the more important factor is dollar strength.
The Dollar Index has moved from 97.00 through 95.00 these past 5 trading days – a big plus for gold. Now there is some talk that the dollar will "recover" pushing higher because of a hawkish FOMC but I think it's equally likely that Trump's "talking down the dollar" might soften this discussion.
The release of the last FOMC minutes today was uneventful. But this week's meeting of the Fed Chiefs at Jackson Hole could create a fresh dynamic. This meeting will surely be scrutinized by everyone and their brother. Behind closed doors these interest rate bosses are sure to be discussing the President's latest "texts" but just what the FOMC has in mind is not so clear as the public commentary might suggest.
Place Trump's latest comments and Jackson Hole on the same line and it's easy to see that Jerome Powell might be on the hot seat – although he does not appear the type who responds much to intimidation.
So does all this amount to much? It could but my guess is simply that the price of gold for now is supported by this weaker dollar. The small resurgence in political factors ahead of the coming elections will not play much of a part in supporting gold unless there is smoking gun in all this fine television talk.
The big question still on the table is what will the FOMC do with interest rates in late September and will gold hold $1150.00 support or cave into bearish rhetoric and move to $1050.00 – its most recent low (2015).
Whichever number you favor lower prices will eventually change this bearish dynamic. In the above scenario gold would be offering a 30-40% discount to all-time highs seen in 2011 – a pretty compelling bullish argument.  If you are looking for a wild card consider the still missing Asian demand. The only reason we have not seen a big resurgence with current pricing is because these folks think prices will continue to decline.
That is why last week's higher pricing might be important – if the interest which pushed gold back towards $1200.00 holds up this "no interest" could turn into a flood of buyers. So the fight between the bulls and bears continues and while the bears have claimed dominance this "snapshot" can easily be turned on its head.
This from Zaner (Chicago) – "With the gold market forging a fresh five day high and regaining the psychologically important $1,200 level yesterday, it is clear that the declines in the dollar this week are providing persistent currency related buying. However, given the magnitude of the setback in the US dollar this week, traders probably expected more gains than have been posted in gold so far this week. In fact, with news that the South African National Union of Mineworkers declared a wage dispute in their negotiations with mining companies, there is an added element of supply concern that should be working its way into the market. It is also possible that the hope for fewer US interest rate hikes and therefore further vulnerability in the dollar is fomenting talk that the August spike lows in gold and silver might have been significant lows. However the release of the FOMC Fed meeting notes later today will certainly be a major junction for the dollar and for gold and silver prices. The bull camp has to hope that the Fed acknowledges some risk/headwinds from a protracted trade war as that could reduce the number of rate hikes in the coming months. In the end persistent weakness in the Indian and Chinese currencies has reduced gold purchasing power since the mid-April timeframe, and therefore a sustained slide in the dollar ahead (when combined with the sharp decline in gold prices), could create a significant amount of fresh physical buying interest for gold from major world gold consumers like China and India!
Like the gold and silver markets, the PGM complex continues to rise off technical short covering and windfalls associated with dollar weakness. Clearly the PGM markets are also drafting support from the bullish gold leadership and the markets should also benefit from news yesterday that Swiss platinum exports exceeded imports last month as that could mean increased Swiss physical buying ahead. However, total Swiss exports declined from June but were still significantly above year ago levels. However according to Platinum Guild International, platinum jewelry demand is gaining on other forms of precious metals jewelry demand with the gains the most pronounced in Japan, India, China and even in the US. On other hand now that October platinum has regained the psychologically important $800 level and it has encountered the underside of the July and early August consolidation, gains could become more difficult. On the other hand, the palladium market is clearly outperforming platinum and is vying for "the" precious metals leadership distinction. In addition to the recent net spec short positioning September palladium on Monday broke out above a 3 1/2 month old downtrend channel pattern and extended impressively on the upside above that line on Tuesday. Near term upside targeting in September palladium is seen at $925."
Silver closed down $0.01 at $14.74.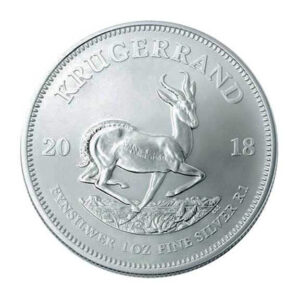 Platinum closed up $0.70 at $790.50 and palladium closed up $8.20 at $933.20.
This is our usual ETF information – All Gold Exchange Traded Funds: Total as of (8/15/2018) was 66,218,982.  That number this week (8/22/2018) was 65,978,472 ounces so over the last week we dropped 240,510 ounces of gold.
The all-time record high for all gold ETF's was 85,112,855 ounces in 2013. The record high for Gold ETF's in 2018 was 70,728,953 and the record low for 2018 was 65,978,472.
All Silver Exchange Traded Funds: Total as of (8/15/18) was 649,722,425. That number this week (8/22/18) was 650,620,172 ounces so this last week we gained 897,747 ounces of silver.
All Platinum Exchange Traded Funds: Total as of (8/15/18) was 2,366,532. That number this week (8/22/18) was 2,339,615 ounces this last week we dropped 26,917 ounces of platinum.
All Palladium Exchange Traded Funds: Total as of (8/15/18) was 1,004,934. That number this week (8/22/18) was 1,019,482 ounces so this last week we gained 14,548 ounces of palladium.
The GoldDealer.com Unscientific Activity Scale is a "4" for Wednesday. The CNI Activity Scale takes into consideration volume and the hedge book: (last Thursday 6) (last Friday – 5) (Monday – 4) (Tuesday – 3). The scale (1 through 10) is a reliable way to understand our volume numbers. The Activity Scale is weighted and is not necessarily real time – meaning we could be busy and see a low number – or be slow and see a high number. This is true because of the way our computer runs what we call the "book". Our "activity" is better understood from a wider point of view. If the numbers are increasing – it would indicate things are busier – decreasing numbers over a longer period would indicate volume is moving lower.
When buying or selling you will receive an email confirmation. This includes a PDF File to confirm your invoice or purchase order and includes forms of payment and bank wire instructions. When doing business please check to see if your current email has been entered into the new system and that your computer will accept our email (no spam). Thanks for letting us know when you move or change your email.
We believe our four flat screens downstairs with live independent pricing are unique in the United States. The walk-in cash trade can see in an instant the current prices of all bullion products and a daily graph illustrates the range of the markets on any given day.
Yes – you can visit the store with cash and walk away with your product. Or you can bring product to the store and walk away with cash. We will also wire funds into your account that same day for a small service fee ($25.00) if you are in a hurry.
In addition to our freshly ground coffee we offer complimentary cold bottled water, Cokes and Snapple. We also provide fresh fruit in a transparent attempt to disguise our regular junk food habits as we sneak down the block for the best donuts in the world (Randy's).
Like us on Facebook and follow us on Twitter @CNI_golddealer – have some fun.
Thanks for reading. As always we appreciate your business and enjoy your evening.
Disclaimer – The content in this newsletter and on the GoldDealer.com website is provided for informational purposes only and our employees are not registered financial advisors. The precious metals and rare coin market is random and highly volatile so it may not be suitable for some individuals. We suggest before deciding on a course of action that you talk with an independent financial professional. While due care has been exercised in development and dissemination of our web site, the Almost Famous Gold Newsletter, or other promotional material, there is no guarantee of correctness so this corporation and its employees shall be held harmless in all cases. GoldDealer.com (California Numismatic Investments, Inc.) and its employees do not render legal, tax, or investment advice.