Gold in the New Year – Up and Down Makes Sense
Commentary for Wednesday, Jan 2, 2019 – Gold closed up $2.70 at $1281.00 today showing modest but continued pressure to the upside. But 2019 presents challenges for both the bulls and bears.
The White House continues to be controversial while the big government shut-down remains in place. But a special closed door meeting might prove helpful (or not).
Wall Street DOW numbers are back and forth between red and green but things seem steadier if there is such an applicable word. Real estate might be slowing down and world markets are getting more worried about the economics of China.
Still the bulls are happy as today's close ($1281.00) is above gold's 50 Day Moving Average ($1237.00) – its 100 Day Moving Average ($1220.00) and its 200 Day Moving Average ($1250.00). And there is enough general angst worldwide to not only push gold to 6 month highs but to keep it there for the time being.
Whether all of these worries are worth the effort or a simple overreaction remains to be seen and you could get a few clues by just watching the DOW.
Its performance this past year has been off but I think a few Wall Street players believe the bigger picture is now not being given enough credit. A perhaps renewed and more optimistic stock market view coupled with higher interest rates should weigh on the price of gold.
Then there is the typical profit taking round one would expect with the nice gain which has been building since last summer. But this for sure could be short-lived as no one I talk with wants to short this gold market at the present.
So will gold continue higher? Like I said there are enough reasons to believe so but it's not a good idea to mix the longer term with the shorter term. Not to sound perplexing but my point is that even if gold continues higher in the shorter term it must challenge and then push above $1350.00 with conviction to get real attention. This overhead resistance has been in place since 2012 so gold will need renewed safe-haven demand and a higher fear factor.
Finally keep in mind that the American side of the gold and silver demand formula while active is not impressive. US Mint production numbers for 2017 and 2018 remain disappointing.
So my feeling is still that the gold trade has everyone's attention but there are several factors which could trigger a profit taking round and the longer term overhead resistance remains formidable. So keep your powder dry.
This from Zaner (Chicago) – "Gold is starting off 2019 on a strong note, trading to its highest level since June. This came after the disappointing economic data out of China and concerns about Italy's banking sector sent global equity markets lower and sent the Dollar Index to its lowest level since November 8th. The strong start seems to set the gold market up to continue its gains during the course of the week. Both gold and silver finished the month of December with action that would seem to set the stage for further strength directly ahead. There are both technical and fundamental signs that the "trend" in the dollar is pointing downward. With the added benefit of dovish Fed psychology returning to the market and lingering safe haven anxiety from equities, the bull camp into the end of 2018 had a number of themes working in its favor. India is looking into an "integrated gold policy" that would promote their domestic gold jewelry industry and promote exports of same, including cutting the gold import duty from 10% to 4%. This would be fundamentally supportive to gold, as it would encourage consumption. The trade may try to parse any statements from Fed Chair Powell when he participates in a joint discussion with former Chairs Janet Yellen and Ben Bernanke today, but it seems likely he would try to avoid dropping any hints about policy.
Unlike gold, the PGMs are finding little support from the selloff in equity markets overnight. With palladium usage so closely tied to the automobile industry, the disappointing economic data from China overnight poses a threat to demand. Barron's over the weekend touted platinum as a potential bull market for 2019, but that would seem to require a rotation towards using platinum (as opposed to palladium) in automobile catalytic converters, which may take a more sustained and substantial differential in prices. Comments from automakers in late 2018 suggested that this is not a simple maneuver. Platinum seems to need a sustained risk-on attitude in the market just to trade back to the top of the recent coiling action, and it is not getting that this morning. Look for support in April Platinum at $785, with resistance at $809.30. March palladium is holding up surprisingly well in the face of the stock market weakness, but in order to avoid a significant selloff, it may need to hold above the 21-day moving average at $1180.80. Look for resistance at $1205.30 and $1210.20.
The gold market continues to build strength on market anxiety, and with no solution in sight to the government shutdown/border wall impasse, that anxiety could continue to build. February gold could a gap up at $1292.80 today that dates back to June 20th. Additional resistance comes in at $1296.50 and $1300, with support at $1279.70 and key support down at the 200-day moving average at $1268.20. March silver may be following gold higher but could be held back by equity market anxiety, which threatens industrial consumption. A key resistance point comes in at the 200-day moving average at $15.645."
Silver closed up $0.11 at $15.54. This area remains interesting in that while the silver bullion market is not as active there is still plenty of buying so the public feels comfortable at these price levels – I would imagine simply because in the longer term silver bullion remains cheap.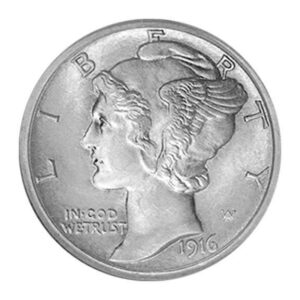 Platinum closed up $3.20 at $799.10 and palladium closed up $1.60 at $1255.50.
When buying or selling you will receive an email confirmation. This includes a PDF File to confirm your invoice or purchase order and includes forms of payment and bank wire instructions. When doing business please check to see if your current email has been entered into the new system and that your computer will accept our email (no spam). Thanks for letting us know when you move or change your email."
We believe our four flat screens downstairs with live independent pricing are unique in the United States. The walk-in cash trade can see in an instant the current prices of all bullion products and a daily graph illustrates the range of the markets on any given day.
Yes – you can visit the store with cash and walk away with your product. Or you can bring product to the store and walk away with cash. We will also wire funds into your account that same day for a small service fee ($25.00) if you are in a hurry.
In addition to our freshly ground coffee we offer complimentary cold bottled water, Cokes and Snapple. We also provide fresh fruit in a transparent attempt to disguise our regular junk food habits as we sneak down the block for the best donuts in the world (Randy's).
Like us on Facebook and follow us on Twitter @CNI_golddealer – have some fun.
As always we appreciate your business. Thanks for reading and enjoy your evening. 
Disclaimer – The content in this newsletter and on the GoldDealer.com website is provided for informational purposes only and our employees are not registered financial advisors. The precious metals and rare coin market is random and highly volatile so it may not be suitable for some individuals. We suggest before deciding on a course of action that you talk with an independent financial professional. While due care has been exercised in development and dissemination of our web site, the Almost Famous Gold Newsletter, or other promotional material, there is no guarantee of correctness so this corporation and its employees shall be held harmless in all cases. GoldDealer.com (California Numismatic Investments, Inc.) and its employees do not render legal, tax, or investment advice.