Gold Remains Distracted
Commentary for Monday, Nov 26, 2018 – Gold closed down $0.80 at $1220.20 in quiet trading. While gold pricing through Thanksgiving was enjoying that renewed bounce from $1200.00 traders are now showing caution as gold once again approaches $1230.00 and begins to flatten out.
This can be seen in the 30 day pricing chart – where on three occasions traders have tested the $1235.00 overhead resistance and failed. The good news is that gold remains well bid within the tight range in spite of weak oil. The fact that US stocks have regained their footing does not help gold pricing – today being a good example. Everyone is still wondering what the Fed will do in late December with interest rates so gold continues to have a number of pluses and minuses.
It is encouraging that the yearly pricing chart seems to be holding up at the lower end of the current price range. This past year gold gave up the $1350.00 level like yesterday's newspaper and for half the year the bears ruled pushing prices lower by $150.00. But then something kind of interesting happened – safe haven demand woke up. Nothing big – this market is still defensive but there was enough to stabilize bearish market sentiment around $1200.00.
This support level has remained generally in place since last summer but as the initial buzz dissipated traders began to look for renewed weaker pricing as the hawkish FOMC touted higher interest rates.
Everyone is pretty much agreed that if the FOMC gets crazy in 2019 that gold will remain defensive without higher inflation numbers. But this scenario is also dicey – higher interest rates could turn the stock market on its head and in the end be a positive catalyst for the metals.
So for now traders are looking for that "value" number for gold – not too high and not too low. Good luck, anything from another round of shaky stock numbers to hot spots around the world to tariff grief can be the spark which pushes gold higher.
But this possibility is turning into the minority case for me – I don't expect anything seismic. We will most likely see the usual "quiet" holiday trading including year-end selling for tax reasons – another minus perhaps offset with increased holiday buying. This market will need something fresh to push it significantly higher or lower.
This from Zaner (Chicago) – "The gold market has been somewhat impressive in its ability to stand up to classic deflationary psychology flowing from massive declines in crude oil prices, but this morning the market is being presented with modest tailwinds instead of headwinds. While the gold market has not been presented with much in the way of physical demand news lately, reports that Chinese October imports of gold from Hong Kong into the mainland doubled in October from September should provide a fresh measure of demand hope to the trade. Furthermore it should be noted that exchange traded fund holdings saw an increase of 24,279 ounces on Friday which was the fifth straight inflow of money into holdings and that in turn brings this year's "net purchases" to 371,129 ounces. Similarly "net purchases" in silver ETF's this year are 7.67 million ounces. In addition to positive demand news the gold market should draft minimal support from labor strife at a South African gold mine as a strike at three mines owned by Sibanye-Stillwater have been shut and a death has been reported from labor violence. In another supportive supply-side development Gold Fields LTD has apparently reduced its 2018 gold output forecasts because of labor issues and because of plans to cut jobs in a restructuring move. However the reduction in output is thought to be only 80,000 to 100,000 ounces. Some traders think gold and silver will be undermined in the event of something positive from US/Chinese talks at the G20 but we disagree as gold recently has been pressured as a result of safe haven Dollar strength and the market has also suffered at the hands of deflationary slowing fears. Furthermore the gold spec and fund positioning was net short 10,000 contracts as of the November 13th report and that should mean the liquidation threat is moderate and that buying fuel could be present on the sidelines. However, the markets are expecting the US/Chinese trade war to come to a "head" at the G20 summit this week and that could prompt a volatility event in prices. Unfortunately for the bull camp, open interest in gold has declined steadily on the rally off the November lows and a coiling pattern of sorts has settled in between $1,230.90 and $1,220.10. As for the silver market, the charts were damaged with last week's range down five day low but the market appears to have rejected the spike down attempt this morning and therefore consolidation low support is given more credence. In the end we think gold has seen a definitive deflationary influence from the negative trade headlines recently and any hope of a deal could now be justification for a quick explosion up to $1,250.
While the palladium market damaged its charts at the end of last week the rejection of the sub-$1,100 level increases the chance of a near term low and could set the market up for a range trade early this week defined as $1,139 and $1,100. As in gold we think the risk off environment, noted commodity market weakness and the threat of a higher Dollar have played a large part in the November correction in palladium and therefore the G20 meeting could be a very critical junction for prices. In fact any glimmer of hope on US/Chinese trade relations could vault palladium prices back toward the November high up around $1,168. January platinum market suffered only minimal damage with the slide at the end of last week and the market would appear to have a close in pivot point to start the week at $842.80 and more significant support seen down at $840. However, given that the platinum market held up impressively to the recent physical commodity market washout wave an improvement in US/Chinese trade relations might see platinum lag behind palladium on a rally. Furthermore, the most recent positioning report in platinum showed a net spec and fund long of 27,000 contracts and therefore an escalation of US/Chinese trade tensions could result in a quick setback toward $832 on long liquidation.
As indicated already we think the gold market is a "physical commodity" and will likely benefit in the event of a positive transaction between US and Chinese officials at the G20. Fortunately for the bull camp the most recent positioning report in gold showed a "nearly leveled" spec and fund reading and that should cushion gold in the event that tensions escalate instead of improve. In short we think that gold and silver are facing a potential major pivot point this week but the risk to longs should be moderated by the markets technical position and given the relative proximity to very significant consolidation low pricing on the charts. After a flurry of long December gold recommendations throughout the August through early November timeframe we now suggest traders shift trades into the February contracts. In fact with February gold this morning sitting roughly $32 an ounce above the November consolidation lows and the potential for a volatility event this week, we suggest that position traders consider adding the purchase of three February gold $1250 calls for $14 each and then sell a February gold futures contract. Hopefully an expansion of two-sided volatility will allow us to capture some capital from the short futures component and ultimately allow us a longer-term leveraged look at long side."
Silver closed down $0.04 at $14.18.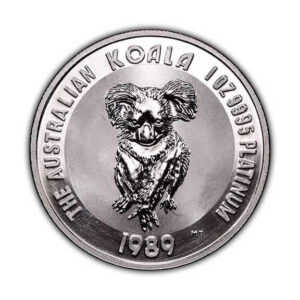 Platinum closed up $2.80 at $845.70 and palladium closed up $10.20 at $1141.30.
When buying or selling you will receive an email confirmation. This includes a PDF File to confirm your invoice or purchase order and includes forms of payment and bank wire instructions. When doing business please check to see if your current email has been entered into the new system and that your computer will accept our email (no spam). Thanks for letting us know when you move or change your email."
We believe our four flat screens downstairs with live independent pricing are unique in the United States. The walk-in cash trade can see in an instant the current prices of all bullion products and a daily graph illustrates the range of the markets on any given day.
Yes – you can visit the store with cash and walk away with your product. Or you can bring product to the store and walk away with cash. We will also wire funds into your account that same day for a small service fee ($25.00) if you are in a hurry.
In addition to our freshly ground coffee we offer complimentary cold bottled water, Cokes and Snapple. We also provide fresh fruit in a transparent attempt to disguise our regular junk food habits as we sneak down the block for the best donuts in the world (Randy's).
Like us on Facebook and follow us on Twitter @CNI_golddealer – have some fun.
As always we appreciate your business. Thanks for reading and enjoy your evening. 
Disclaimer – The content in this newsletter and on the GoldDealer.com website is provided for informational purposes only and our employees are not registered financial advisors. The precious metals and rare coin market is random and highly volatile so it may not be suitable for some individuals. We suggest before deciding on a course of action that you talk with an independent financial professional. While due care has been exercised in development and dissemination of our web site, the Almost Famous Gold Newsletter, or other promotional material, there is no guarantee of correctness so this corporation and its employees shall be held harmless in all cases. GoldDealer.com (California Numismatic Investments, Inc.) and its employees do not render legal, tax, or investment advice.