Gold Remains Firm
Commentary for Monday, Jan 7, 2019 – Gold closed up $4.10 today at $1286.80. The move is just modest but the fact that we remain at the higher end of the current range suggests perhaps another try at $1300.00. I guess the big question for 2019 will revolve around whether higher gold prices are dependent on higher inflation. An ingredient that is still missing in the government's numbers but one that provides the FOMC with a great deal of discretion relative to higher near term interest rate decisions.
The safe haven demand in 2019 will take care of itself in that it will either reassert itself if government malfeasance continues – the most probable case – or Wall Street will come back into focus and the DOW will stabilize – hurting shorter term pricing for gold.
The media cannot make up its mind as to whether the DOW wilt is the real deal driven by Trump or just an overreaction to the government shutdown in an otherwise booming economy. Neither can I or anyone for that matter without a bias. This is dicey – the DOW should settle down in 2019 and this will subtract from the safe haven aspects in the bullion community.
And I would not hold my breath looking for further downside in the dollar to support higher gold prices. The dialogue about a dollar crash does not make sense in the current scenario of higher interest rate environment still being touted by the FOMC.
Will the dollar hold up in the longer term – no chance in my mind – dollar strength must decrease to keep the US competitive but when is the big question. Trying to figure out whether a "short" here makes sense even as a gold surrogate is goofy.
So you can see that this cabal is a process of complicated interaction. Considering that it does not take long to establish gold bullion positions there is no need to rush any of these scenarios – once you have your basic gold position in place. Note the caveat – it's not a good idea to have no precious metals position – waiting for that "perfect" time to enter the market.
Gold's latest rise in value from $1200.00 through $1300.00 is a relatively old market with traders looking for confirmation at these higher levels. They will disappear as quickly as they appeared if that overhead "lid" on prices between $1300.00 and $1350.00 cannot be overcome.
The better news for now is that gold still appears well bid so let's count our blessings and hope the coming confusion factor for 2019 not only supports prices but provides enough buzz to excite the base and push prices through what looks like very tough overhead resistance.
This from Zaner (Chicago) – "The gold market has rejected the noted weakness from last Friday and has managed the recovery without definitive safe haven conditions emanating from the equity markets. Certainly weakness in the dollar is providing the latest wave of buying interest in gold and that highlights the markets capacity to rotate and find a fresh bullish theme. Apparently the markets think the Fed is on hold now and seeing the dollar index fall below the January 2nd low of 95.37 could spark yet another wave of gold and to a lesser degree silver buying. The gold market might be gathering some support from positive BlackRock gold views which were supposedly the result of slowing global growth and equity market volatility. It should also be noted that last week ETF's increased their gold holdings by 665,516 ounces with SPDR Gold shares seeing 94,530 ounces flow in the Friday session alone. Yet another supportive development for gold over the weekend came from China where their gold reserves posted the first monthly increase since October 2016. However we suspect that Chinese gold reserves have been rising and have been masked by China's expanded import network (historically China imported nearly all of its gold through Hong Kong alone). The silver market has also rebounded from Friday's wild two-sided session and could be poised to benefit from improved physical demand conditions, spillover lift from gold and classic technical buying.
The PGM markets continue to soar in a move that would seem to be fully attributable to the newfound optimism/relief toward the US economy. However, it is also possible that speculators were moving into the long side of the PGM markets in anticipation of something positive from US/Chinese trade talks. Some traders are suggesting that global supplies in the PGM's remain so tight that supply used to back ETF holdings are being tapped into for physical use! It should also be noted that platinum derivative holdings last week increased by only 699 ounces while Palladium ETF holdings increased by only 2,007 ounces. While the reasoning and probability of that potential is suspect, that type of action would seem to confirm "significant" tightness of available physical supply. However, to make the supply situation something that propels palladium significantly above all-time highs and pulls platinum back toward the November highs probably requires ongoing favorable "risk on" psychology. However, given the massive rallies in both platinum and palladium at the end of last week, there would appear to be something fresh in the bulls' camp and the strong performance of palladium should be catching the eye of global investors. Our opinion is that the palladium market gains have been so significant that it might catch capital that might have flowed toward gold but it is also possible that the sharp gains in palladium are now beginning to attract capital to platinum which has failed to rise in sync with palladium. With the April platinum contract rising above the $825 pivot point of the July through December trading range, the island bottom from the December consolidation appears to be left behind. A simple move to the upper portion of the second half 2018 range allows for a rise above $850 and perhaps a probe of the $875 level. If one were to use a measuring objective from the December sideways track in palladium that would project the next interim top up at $1,300. It should be noted that spot palladium last week moved above $1,300 for a new all-time high in that measure.
The bull camp in gold saw a test of its resolve at the end of last week and has apparently come away with renewed strength. Certainly the safe haven theme was dashed following the payrolls and seeing the equity markets weave through the events Friday to post massive gains, could have been disastrous for the gold bulls. However the gold market appears to have shifted its focus toward weakness in the dollar and perhaps because of the view that the Fed is poised to be more dovish than was expected prior to last week's developments. In other words the world might expect more growth to be allowed in the US before the Fed takes its next action and that in the near term benefits physical commodities. Other residual support for gold is seen from China's central bank maneuvering last week on its RRR and strangely enough from hopes that US/Chinese trade talks will yield something positive. Uptrend channel support in February gold today is seen at $1281.65 and resistance is obviously at the even number/psychological level of $1300. Beyond $1300 the next target is seen up at $1304.50. In the silver market uptrend channel support today is seen at $15.72 with initial resistance seen at $15.95 and then again up at $16.04."
Silver closed down $0.03 at $15.67.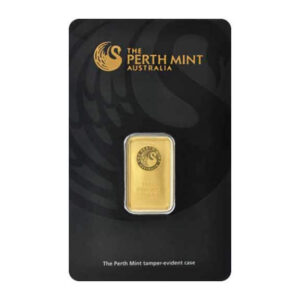 Platinum closed down $3.60 at $818.40 and palladium closed up $5.80 at $1296.90.
When buying or selling you will receive an email confirmation. This includes a PDF File to confirm your invoice or purchase order and includes forms of payment and bank wire instructions. When doing business please check to see if your current email has been entered into the new system and that your computer will accept our email (no spam). Thanks for letting us know when you move or change your email."
We believe our four flat screens downstairs with live independent pricing are unique in the United States. The walk-in cash trade can see in an instant the current prices of all bullion products and a daily graph illustrates the range of the markets on any given day.
Yes – you can visit the store with cash and walk away with your product. Or you can bring product to the store and walk away with cash. We will also wire funds into your account that same day for a small service fee ($25.00) if you are in a hurry.
In addition to our freshly ground coffee we offer complimentary cold bottled water, Cokes and Snapple. We also provide fresh fruit in a transparent attempt to disguise our regular junk food habits as we sneak down the block for the best donuts in the world (Randy's).
Like us on Facebook and follow us on Twitter @CNI_golddealer – have some fun.
As always we appreciate your business and friendship. Enjoy your evening and thanks for reading.
Disclaimer – The content in this newsletter and on the GoldDealer.com website is provided for informational purposes only and our employees are not registered financial advisors. The precious metals and rare coin market is random and highly volatile so it may not be suitable for some individuals. We suggest before deciding on a course of action that you talk with an independent financial professional. While due care has been exercised in development and dissemination of our web site, the Almost Famous Gold Newsletter, or other promotional material, there is no guarantee of correctness so this corporation and its employees shall be held harmless in all cases. GoldDealer.com (California Numismatic Investments, Inc.) and its employees do not render legal, tax, or investment advice.