Gold – Resting or Not?
Commentary for Wednesday, Jan 9, 2019 – Gold closed up $6.10 at $1289.30 in another quiet day of trading. So what's happening to further encourage those interested in accumulating more gold bullion? The run from $1200.00 through $1300.00 is intact so the technical picture at least suggests the possibility of higher prices. Shorter term this trend is supported by the dollar – the Dollar Index these past 5 trading days has moved from 96.5 through 95.5,  crude oil is bouncing higher and the Chinese physical trade is becoming more active.
But this brighter future for gold should be taken with a grain of salt.
Even if gold pushes above $1300.00 and manages to challenge the recent highs we saw last January we are still struggling with less buzz if the stock market settles down and perhaps a deal with China is in the making.
Recent world safe-haven demand could wilt at these rather lofty prices if profit taking sets in – driven by the paper trade. So have I turned negative – nope, just a bit cautious.
Gold has done nicely even with the precipitous drop in crude oil and the World Gold Council cites higher gold ETF numbers for last month. And pricing is basically still cheap compared with all-time highs.
But a few world mints have seen gold bullion coin orders fade with these higher prices. And US dealer buzz needs to be rekindled – I would not say that US dealers are sitting on their hands but they are not skipping lunch waiting on lines of customers either.
It is interesting that even with recently higher prices in silver certain bullion products are in short supply. This is curious in that consumers do not know that the metals industry has been expanding manufacturing capacity – including adding a few new players for two years.
Still even with this manufacturing shift dealers can't for example buy, for immediate delivery 5000 or even 500 ounce positions in the common 1 oz silver round. Yes your dealer can sell you 1 oz rounds today but you won't see delivery until late February.
You could make the case that manufactures are behind the production curve over the holidays but a two month lag time is hard to figure considering the larger manufacturing capability.
The best deal we can get these days – buy a truck load and wait for delivery – no crying. My added comment is a typical admonition which comes from a manufacturer directed to a distributor when they really don't care whether you place the order or not – they can't make the stuff fast enough – so take it or leave it.
Now I'm not saying there is a big shortage of silver bullion – there is not – but when prices dip too low it's amazing how the public shows up with cash. People we have not seen for years are standing by the coffee machine telling stories.
So what does this mean relative to pricing in 2019?
Not much really. The gold market still has to prove itself above $1350.00 before any real steam will appear and a hobbled gold market will hamper big moves in silver prices.
And there is the typical headwind created by higher prices and a possible profit taking round. But this small angst could be erased overnight if the FOMC decides higher interest rates might create that feared recession.
In the meantime I think it's worth remembering that the established production link between manufactures and consumers is not the bulwarks most people believe it to be.
Production of bullion products is at best thin relative to possible demand. And a real breach in the system could appear – overnight. Refiners will be caught behind the power-curve and delays in many products will appear overnight once gold pushes into new high ground.
I believe the next real rush into the metals will create a dialogue which centers not on premiums but on when your dealer will be able to restock. Now stop for a moment and compare that mindset with today's easy attitude that there is plenty of bullion to go around.
This from Zaner (Chicago) – "All things considered, the gold market has managed to avoid wholesale liquidation despite a rise in the dollar, fresh hope of trade progress and negative physical demand news. Apparently Gold Fields Mineral Services pegged Indian gold demand for all of 2018 to have declined by 14.5% to stand at only 759 tonnes. In the past, China and India have matched each other for the world's largest consumer with roughly 1000 tonnes of annual physical demand, and therefore it is clear that classic demand is still a liability for the bull camp. On the other hand, the gold market at times in 2018 was pressured from actions by the Indian government to reduce their current account deficit and with the net outflow from gold purchases dropping by 13.4% that might keep the Indian government off the back of the gold market (no duties) this year. In the short term, there would appear to be the potential for further risk on safe haven premium extraction from gold and that in turn should keep a moderate amount of pressure on silver prices. A slightly supportive development from the overnight newswires came from word that global Gold backed ETF funds in 2018 saw net inflows. It should also be noted that the gold exchange traded fund holdings increased for the eighth straight session yesterday. Apparently discounts in India and the recent correction in prices from last week's highs has sparked some measure of wedding season gold buying and that could help February gold respect a critical pivot point just under the market this morning at $1280.
The platinum group metals complex continues to see a significant amount of divergence with the palladium market exploding to yet another round of new all-time highs this morning and the platinum market barely clawing out gains. The palladium market might be attracting widening appeal because its flat price is tracking closer to the price of gold and many make the argument that palladium is a better safe haven instrument than gold (because of tighter supply) and it is clearly a better physical precious metal than gold because of growing industrial demand for auto catalyst demand in the Asia and SEA. Certainly PGM prices are being lifted by surging hope of progress in US/Chinese trade talks, but we continue to think that something else is feeding the historic upward track in palladium prices. Interestingly enough, total palladium derivative holdings have continued to erode and currently stand at only 742,223 ounces and therefore one has to wonder when the futures gains will begin to attract a wave of arbitrage buying of derivatives. Critical support in March Palladium is now at $1,261.10 and a measuring objective is seen up at $1,290. Clearly the platinum market has seen its bullish vibe from the first days of January dissipate, as it isn't rising at the same rate as palladium again this morning. With palladium stretching its historical premium to $500 over platinum, one would think that spillover/substitution buying would surface soon. However, analysts are still suggesting rotation in manufacturing is not being detected yet. Furthermore, platinum ETF holdings have declined back to the lowest levels since December 20th after mounting a four-week inflow of 100,000 ounces. Unfortunately for platinum bulls, there might be little in the way of solid support until an old high down at $814.50."
Silver closed up $0.02 at $15.65.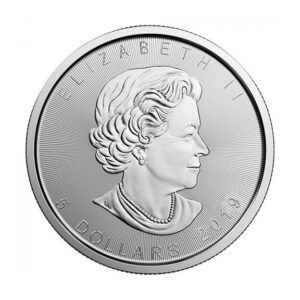 Platinum closed up $3.50 at $820.00 and palladium moved higher by $8.00 at $1326.10.
When buying or selling you will receive an email confirmation. This includes a PDF File to confirm your invoice or purchase order and includes forms of payment and bank wire instructions. When doing business please check to see if your current email has been entered into the new system and that your computer will accept our email (no spam). Thanks for letting us know when you move or change your email."
We believe our four flat screens downstairs with live independent pricing are unique in the United States. The walk-in cash trade can see in an instant the current prices of all bullion products and a daily graph illustrates the range of the markets on any given day.
Yes – you can visit the store with cash and walk away with your product. Or you can bring product to the store and walk away with cash. We will also wire funds into your account that same day for a small service fee ($25.00) if you are in a hurry.
In addition to our freshly ground coffee we offer complimentary cold bottled water, Cokes and Snapple. We also provide fresh fruit in a transparent attempt to disguise our regular junk food habits as we sneak down the block for the best donuts in the world (Randy's).
Like us on Facebook and follow us on Twitter @CNI_golddealer – have some fun.
We appreciate your friendship and business. Enjoy the evening and thanks for reading.
Disclaimer – The content in this newsletter and on the GoldDealer.com website is provided for informational purposes only and our employees are not registered financial advisors. The precious metals and rare coin market is random and highly volatile so it may not be suitable for some individuals. We suggest before deciding on a course of action that you talk with an independent financial professional. While due care has been exercised in development and dissemination of our web site, the Almost Famous Gold Newsletter, or other promotional material, there is no guarantee of correctness so this corporation and its employees shall be held harmless in all cases. GoldDealer.com (California Numismatic Investments, Inc.) and its employees do not render legal, tax, or investment advice.