Gold Settles – On the Sleepy Side
Commentary for Thursday, Dec 6, 2018 – Gold closed up $1.00 at $1238.10. So we finished in the green but the day was kind of a fizzle considering gold's pop to higher ground in earlier trading.  The shorter term technical picture remains upbeat in that we challenged October/November highs and there has been good interest since the early November low ($1200.00). But here is where this market remains dicey and basically controlled by dollar direction. The Dollar Index has weakened twice around 97.00 these past 5 trading days which has encouraged semi-bullish gold traders but on both occasions it managed to regain lost ground.
The theory here is that ruffled feathers between the US and China is making everyone nervous and the latest arrests over there amplifies this contention. The DOW reacted predictably – moving lower and there is no doubt that Wall Street is a bit nervous resulting in some safe haven buying but considering all the hoopla gold's reaction has been modest. And more importantly I don't see large dollar weakness anytime soon regardless of the China/tariff speculation.
So instead of making the case that gold is breaking out I think we are seeing a modest reaction. One in which the market is taking advantage of the summer sell-off from $1300.00. And at the same time is wondering if there is anything to the notion that the DOW is really overpriced and the best days of economic recovery are behind us.
This "feeling" for lack of a better word is hard to square with even a modest program of higher interest rates. So there you have it – uncertainty is creeping back into the financial world and underpinning the price of gold.
Whether this will eventually develop into something which will push prices back above $1300.00 remains to be seen – I think a more plausible outcome will be a continuation of the now in place consolidation pattern.
I actually think the best thing gold has going for it now is the notion that the FOMC could not possibly develop an aggressive interest rate agenda in 2019.
But gold traders do have their finger on the trigger – the negative talk of lower prices which was commonplace in late August has been replaced with a "wait and see" approach. There is still not enough fire in the furnace to create a panic but it's worth noting that the latest World Gold Council numbers indicate world exchange traded funds are showing increased inflows.
This cautionary change is not reflected, in my opinion with the US trade yet but they too remain active. It was actually very busy across our counter yesterday for more than 3 hours and it was raining cats and dogs most of the day. The action was silver bullion related but there was plenty of buzz considering how wet it was outside and recent silver eagle production numbers from the US Mint show the public is once again interested in Monster Boxes.
Keep in mind we are right in the middle of the traditionally slower holiday season. And everyone still expects the FOMC to raise interest rates before Christmas – still there is a developing buzz and I'm not seeing much in the way of tax selling this year.
This from Zaner (Chicago) – "Until the dollar resumes its downtrend, we could see the precious metals consolidate and perhaps give up part of their recent gains. Gold was a tad lower overnight on what could be profit taking at the top of the 5-month trading range, while silver gave up even more. Equity markets were down sharply overnight, but the dollar was near unchanged, and so far the effect on the metals markets has been minimal. The arrest of the Huawei CFO throws the US/China trade relationship into even more turmoil, and it could lend some flight-to-quality support to the dollar and pressure the metals. The Fed is widely expected to raise rates at the December 18-19 FOMC meeting, and this prospect could limit additional gains in gold and silver until prices set back or until the meeting concludes. The chart of the dollar index shows coiling action, and a breakout in either direction would likely send gold and silver in the opposite direction. A disappointing employment report on Friday could quell rate hike expectations and send the dollar lower and lend support to gold.
Palladium sold off sharply overnight after trading to new contract highs for the 4th straight session yesterday. The stock market selloff overnight may have worried recent longs counting on a strong economy and strong auto sales. The market has been benefiting from expectations of strong automotive demand as more drivers switch to gasoline-powered vehicles and more nations adopt pollution control methods that use palladium as a catalyst. Platinum is also used as a catalyst, but primarily in diesel-powered vehicles, which have sunk in popularity in recent years. The industry expects record automotive palladium demand in 2018. If the market continues to sell off, we may not see support emerge in March palladium until the 21-day moving average, which is down at $1,131, some $22 below the overnight low. January platinum drifted lower overnight after falling below key support at $800 yesterday. The market is getting oversold and could see a bounce if the selloff in palladium leads to spread unwinding.
The steep declines in stock market could spill into the metals today, especially if the action leads to safe-have support in the dollar.
Look for support in February gold at $1,228 and $1,225, with resistance at $1,252 and $1,275. The silver chart looks a bit more negative, having already traded down near the 50-day moving average at $14.406. A break below there would leave the next target down at the gap open from Monday at $14.217-$14.28."
Silver closed down $0.07 at $14.39.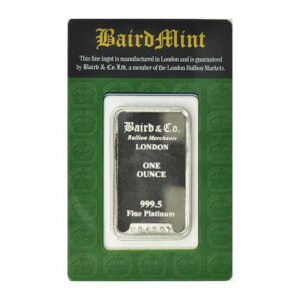 Platinum closed down $12.40 at $787.80 and palladium closed down $44.10 at $1167.50.
This is our Thursday Chicago Mercantile Exchange report covering the last 5 trading days – so we are looking at the trading volume numbers for the December gold contract: Thursday 11/29  (288991) – Friday 11/30 (289349) – Monday 12/3 (297427) – Tuesday 12/4 (301362) Wednesday 12/5 (298075) and the trading volume numbers for the December silver contract: Thursday 11/29  (150360) – Friday 11/30 (150759) – Monday 12/3 (147534)- Tuesday 12/4 (146933) Wednesday 12/5 (145700).
When buying or selling you will receive an email confirmation. This includes a PDF File to confirm your invoice or purchase order and includes forms of payment and bank wire instructions. When doing business please check to see if your current email has been entered into the new system and that your computer will accept our email (no spam). Thanks for letting us know when you move or change your email."
We believe our four flat screens downstairs with live independent pricing are unique in the United States. The walk-in cash trade can see in an instant the current prices of all bullion products and a daily graph illustrates the range of the markets on any given day.
Yes – you can visit the store with cash and walk away with your product. Or you can bring product to the store and walk away with cash. We will also wire funds into your account that same day for a small service fee ($25.00) if you are in a hurry.
In addition to our freshly ground coffee we offer complimentary cold bottled water, Cokes and Snapple. We also provide fresh fruit in a transparent attempt to disguise our regular junk food habits as we sneak down the block for the best donuts in the world (Randy's).
Like us on Facebook and follow us on Twitter @CNI_golddealer – have some fun.
As always we appreciate your business. Thanks for reading and enjoy your evening. 
Disclaimer – The content in this newsletter and on the GoldDealer.com website is provided for informational purposes only and our employees are not registered financial advisors. The precious metals and rare coin market is random and highly volatile so it may not be suitable for some individuals. We suggest before deciding on a course of action that you talk with an independent financial professional. While due care has been exercised in development and dissemination of our web site, the Almost Famous Gold Newsletter, or other promotional material, there is no guarantee of correctness so this corporation and its employees shall be held harmless in all cases. GoldDealer.com (California Numismatic Investments, Inc.) and its employees do not render legal, tax, or investment advice.