Gold Surprises to the Upside
Commentary for Thursday, Dec 20, 2018 – Gold closed up $11.50 at $1263.60 today. I think this nice move to the upside in gold is very surprising today. And the cause might be more hidden that just the drop in the dollar although this plays a big part. The Dollar Index moved from 97.00 through 96.18, the worst week since January. And the DOW was once again rattled, no doubt generating some safe haven buying as Trump comments continue to worry.
The DOW has not yet been renamed a bear market but it has taken a beating over higher interest rates and a general conversation that this "recovery" has seen better days and it might be time to lock in some profits. This obviously has also encouraged the gold bulls but I don't buy the argument that all of a sudden this Trump recovery is in trouble – especially because much of this cabal is based on an interruption of the latest FOMC comments.
The Fed now claims they will raise interest rates at a much lower pace – which means 2 hikes next year instead of 3. At the same time there are traders which now claim that the Fed will actually be lowering interest rates by 2020 so expect turbulence in 2019.
The threat of a Trump government shutdown over wall funding is also adding uncertainty but I think everyone is making more of this than is necessary. Such a move is not likely and even if the President did push the envelope the result might be a tempest in a teapot.
Crude oil continues in a nose dive moving from $75 in October through $46 in late December. This also adds another layer of uncertainty to the financial markets but it does support the "low inflation" theory which does not add any buzz to a gold market which is developing momentum.
Another bit of background noise was the Philadelphia Manufacturing Index, dropping to two year lows – the trade was expecting something over 15 and the survey came in at 9.4. This might suggest that higher interest rates are creating a global economic slowdown.
So plenty to ponder but in case all this just gives you a headache consider just watching the moving averages. The close today ($1263.60) is above gold's 50 Day Moving Average ($1228.00) – above its 100 Day Moving Average ($1213.00) and above its 200 Day Moving Average ($1252.00) – so gold is definitely in the green and momentum is building steam. But here is the problem – in the past 5 years gold has challenged $1350.00 overhead resistance three times and failed in each attempt. So I'm encouraged with recent activity but remain cautious. Also on the brighter side there does seem to be a pickup in gold bullion sales.
Wishing you all the best of the holiday season and a blessed New Year. We will be closed the 24th and 25th for Christmas and the 1st and 2nd for the New Year. This has been a tough year with Kenny's passing but we are grateful for the Lord's mercies and blessings! So all of us at CNI take a minute, bow our heads and wish you and your families a safe and joyful holiday season.
This from Zaner (Chicago) – "While the gold market ranged up ahead of the Fed yesterday and the markets general take away from the Fed result was a little hawkish the gold market has not only survived the Fed incident but it appears poised for more higher highs directly ahead. In fact given the significant downside beating of the US dollar today the stage could be set for a near term rise in February gold up to the $1,275 level. While the recent spec and fund long positioning in gold was lofty at 86,520 contracts, a look at history suggests the gold market doesn't become significantly overbought until the spec and fund long is above 250,000 contracts! In addition to ongoing gains in total gold derivative holdings (Holdings have now reached 54.6 million ounces), gold should derive some additional support from news that Credit Suisse has turned bullish toward gold and mining stocks. Unfortunately for the bull camp, the Credit Suisse 2019 price forecast was for an average price of only $1,275 which would merely equate to the average price in gold in the third quarter of 2018. However, part of the Credit Suisse bull case was the result of expectations for more central bank gold buying and off expectations of an ongoing influx of capital toward exchange traded funds. In the end seeing the Dollar forge a very sharp range down move and the lowest price since November 20th should give the bull camp at least one big definitive bullish theme.
With a distinct range up/new contract high/new all-time high in March palladium yesterday, it is clear that palladium is looking through macroeconomic turbulence to smoother global waters ahead. However, the prospect of fewer US rate hikes ahead should be a one off windfall for the bull camp without something hopeful from US/Chinese trade negotiations the market might be looking for fresh bullish fodder. While the palladium market is obviously drawing speculative buying interest from projections of supply deficits ahead, the market should be inflating its spec long position with the market gaining another $33 an ounce from the last COT positioning report. However, the record spec and fund long in palladium is 30,209 contracts forged back in April 2013 and adjusted for the pulse up over the last week, we doubt the spec long has risen above 20,000 contracts.
With the rate hike yesterday, the gold market was caught slightly overbought on the charts and moderately overbought in its spec and fund long positioning but it forged some controlled corrective action and recovered in a fashion that leaves the bull camp confident. In the end we think the markets will ultimately be relieved at the normalization of rates and the trade could come to the conclusion that future hike decisions will now have a higher bar. In fact with ongoing weak data the market is likely to push the next hike further into the future. Therefore a generally favorable environment is in place for gold and silver but it will take step wise sustained declines in the Dollar for gold prices to "trend" higher. On the other hand if gold sees fresh evidence of noted capital inflows into gold ETF/derivative instruments that could give gold an added boost. Critical support is raised to $1,250 and initial resistance is seen at $1,262.20."
Silver closed up $0.05 at $14.75. Still a very active market but we did see public selling today.
Platinum closed unchanged today at $794.60 and palladium closed down $9.40 at $1230.80.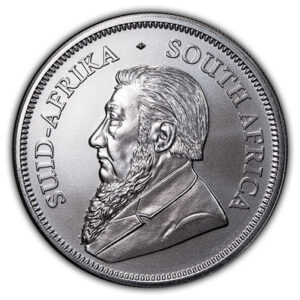 This is our usual ETF information – All Gold Exchange Traded Funds:
Total as of (12/12/2018) was 67,099,586. That number this week (12/19/2018) was 66,679,298 ounces so we dropped 420,288 ounces of gold.
The all-time record high for all gold ETF's was 85,112,855 ounces in 2013. The record high for Gold ETF's in 2018 was 70,728,953 and the record low for 2018 was 64,791,549.
All Silver Exchange Traded Funds: Total as of (12/12/18) was 633,397,856.  That number this week (12/19/18) was 631,726,169 ounces so we dropped 1,671,687 ounces of silver.
All Platinum Exchange Traded Funds: Total as of (12/12/18) was 2,218,022.  That number this week (12/19/18) was 2,220,313 ounces so we gained 2,291 ounces of platinum.
All Palladium Exchange Traded Funds: Total as of (12/12/18) was 824,425.  That number this week (12/19/18) was 769,358 ounces so we dropped 55,067 ounces of palladium.
When buying or selling you will receive an email confirmation. This includes a PDF File to confirm your invoice or purchase order and includes forms of payment and bank wire instructions. When doing business please check to see if your current email has been entered into the new system and that your computer will accept our email (no spam). Thanks for letting us know when you move or change your email."
We believe our four flat screens downstairs with live independent pricing are unique in the United States. The walk-in cash trade can see in an instant the current prices of all bullion products and a daily graph illustrates the range of the markets on any given day.
Yes – you can visit the store with cash and walk away with your product. Or you can bring product to the store and walk away with cash. We will also wire funds into your account that same day for a small service fee ($25.00) if you are in a hurry.
In addition to our freshly ground coffee we offer complimentary cold bottled water, Cokes and Snapple. We also provide fresh fruit in a transparent attempt to disguise our regular junk food habits as we sneak down the block for the best donuts in the world (Randy's).
Like us on Facebook and follow us on Twitter @CNI_golddealer – have some fun.
As always we appreciate your business. Thanks for reading and enjoy your evening. 
Disclaimer – The content in this newsletter and on the GoldDealer.com website is provided for informational purposes only and our employees are not registered financial advisors. The precious metals and rare coin market is random and highly volatile so it may not be suitable for some individuals. We suggest before deciding on a course of action that you talk with an independent financial professional. While due care has been exercised in development and dissemination of our web site, the Almost Famous Gold Newsletter, or other promotional material, there is no guarantee of correctness so this corporation and its employees shall be held harmless in all cases. GoldDealer.com (California Numismatic Investments, Inc.) and its employees do not render legal, tax, or investment advice.