Gold Threatens $1200.00 Again
Commentary for Monday, Aug 6, 2018 – Gold closed down $5.60 today at $1208.60 continuing to encourage the bears. The Dollar Index has crept high since last Tuesday moving from 94.33 through 95.37 so a stronger dollar continues to weigh on the price of gold. And frankly this market is looking more and more like a "pile on" typical of momentum players looking for short term paper profits. But I'm surprised that we have seen little in the way of bargain hunting considering gold has lost $50.00 this past month. The big question remains in place now that the bears are feeling good – will gold hold the important $1200.00 support which goes back early 2015. Professional paper traders are sometimes "short minded" and considering that gold traded as low $1050.00 in 2016 I suspect they figure gold will break down between now and the next FOMC meeting as the Fed promises to raise interest rates.
But this view is subject to change overnight because of two points – the first is that gold is oversold in my view – normal physical buyers are looking carefully at this latest selloff for an entry point and we are beginning to see some public interest. And second regardless of what the Fed promises they will not get crazy with these interest rate hikes – there is no need. The logic being that other central banks are sitting on their hands so "pushing" interest rates higher derails a nice US recovery. And if they see a "need" – perhaps they fear the return of rising inflation. In this case there will be no shortage of fresh gold buyers.
Whether prices will get cheaper is just a short-term observation – we are approaching a bottom and in the wider view ask yourself how much gold will be when inflation returns. This is not a Pollyanna approach – it just makes good practical sense.
If you think the market will trade lower stand aside and be patient – if not beginning to test these lower prices simply allows cost averaging. Finally everyone will make a big deal out of hedge funds jumping on these lower prices by increasing their short position. The more this happens the bigger the snap-back process – these traders get in and out fast. Once prices settle these funds will cover their positions pushing gold prices higher so look for increased volatility.
This from Reuters – "Gold prices fell on Monday under pressure as a firmer dollar and expectations for further interest rate hikes by the U.S. Federal Reserve offset U.S. 'snapback' sanctions targeting the purchase of precious metals.
"Overall the bears remain in control and they continue to increase their short positions – both the net and gross are hitting records," said Ole Hansen of Saxo Bank. Hedge funds and money managers added 13,931 contracts to their net short position in the week to July 31, bringing it to 41,087 contracts, the biggest since records became publicly available in 2006.
The Trump administration will aggressively enforce economic sanctions that it is reimposing on Iran this week and expects the measures to have a significant impact on the Iranian economy, senior U.S. administration officials said. Those sanctions include precious metals, U.S. bank notes, steel and coal.
People in Iran are buying gold to shore up their currency, said George Gero, managing director of RBC Wealth Management.
"But that demand in Iran has not offset the selling of gold in the Western countries because of the higher (U.S.) interest rates and the higher U.S. dollar," Gero explained.
New York Fed Markets Chief Simon Potter on Friday reiterated the U.S. central bank's intention to raise interest rates. Gold is sensitive to higher U.S. interest rates, because it costs to store and does not draw interest payments.
The dollar rose against a basket of currencies, building on two consecutive weeks of gains, as investors bet that trade war rhetoric and a strong U.S. economy would continue to drive the currency higher.
Investors have largely been buying the dollar as a safe haven asset rather than gold as the U.S.-China trade dispute escalates. China proposed retaliatory tariffs on $60 billion of U.S. goods on Friday, after U.S. President Donald Trump's administration proposed a higher, 25 percent tariff on $200 billion of Chinese imports.
This from Zaner (Chicago) – "While the gold market did manage to reject the latest contract low and recovered by $9.00 off the low on Friday, the lack of positive price action in the wake of a series of supportive fundamental stories suggests it is still too early to call for a low. While the reversal in the dollar at the end of last week took the heat off gold and silver the Dollar starts the trading week right on the recent highs and that force hangs over precious metals prices. Clearly the gold trade has discounted positive demand talk from India overnight where the World Gold Council suggests jewelers are restocking ahead of looming festivals. In fact there has been some talk that recently deflated pricing is attracting interest and that interest is partially confirmed by stronger premiums in both India and Hong Kong. However even with the World Gold Council last week suggesting Indian demand in the second half would rise due to the potential for better conditions for the farm sector we don't get the sense that demand will be able to stop a proverbial falling knife in gold. Other supportive developments that are being "discounted" this morning include significant Iranian economic protests, signs of significant liquidation of gold and silver spec longs in the COT report, higher Iranian gold demand, minor supply concerns due to gold mining wage negotiations in South Africa and tensions between Venezuelan & Colombia. However, the market just hasn't benefited from safe haven and minor supply side forces and the mostly likely source of a low might have to be technically orientated. With the range down washout last week and the gold market sitting $18 an ounce below the level where the most recent COT positioning report was measured, the spec and fund long positioning of only 31,738 in gold is overstated. The Commitments of Traders Futures and Options report as of July 31st for Gold showed Non-Commercial and Non-reportable combined traders held a net long position of 31,738 contracts. This represents a decrease of 18,082 contracts in the net long position held by these traders. The Commitments of Traders Futures and Options report as of July 31st for Silver showed Non-Commercial and Non-reportable combined traders held a net long position of 25,387 contracts. This represents an increase of 4,014 contracts in the net long position held by these traders.
The platinum market ended last week much better form than the palladium market, which appears to be poised to breakout down below the $900 level. Certainly the PGM complex remains under a demand orientated liquidation watch, which is partially thought to be the result of ongoing concern of slackening Chinese demand from the impact of trade tensions. As in the gold market, there does not appear to be a current reason to call for an end to the erosive price action that has prevailed since the early June high. However, in the most recent positioning report the platinum market has seen a net spec short positioning remain in place without extending dramatically, and that could suggest the market is beginning to see the extended consolidation around $825 as some form of value. On the other hand, in the palladium market retains a net spec and fund long positioning of 4,731 contracts and the September contract does appear to be attempting to build consolidation support/value above the $900 level. Unfortunately pushed into the market the path of least resistance remains down unless a wave of macroeconomic optimism is seen from any of a number of trade conflicts."
Silver closed down $0.12 at $15.29.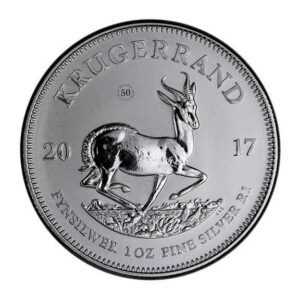 Platinum closed down $10.60 at $821.50 and palladium closed down $4.30 at $911.60.
The GoldDealer.com Unscientific Activity Scale is a "4" for Monday. The CNI Activity Scale takes into consideration volume and the hedge book: (last Tuesday – 4) (last Wednesday – 3) (last Thursday – 4) (last Friday – 4). The scale (1 through 10) is a reliable way to understand our volume numbers. The Activity Scale is weighted and is not necessarily real time – meaning we could be busy and see a low number – or be slow and see a high number. This is true because of the way our computer runs what we call the "book". Our "activity" is better understood from a wider point of view. If the numbers are increasing – it would indicate things are busier – decreasing numbers over a longer period would indicate volume is moving lower.
When buying or selling you will receive an email confirmation. This includes a PDF File to confirm your invoice or purchase order and includes forms of payment and bank wire instructions. When doing business please check to see if your current email has been entered into the new system and that your computer will accept our email (no spam). Thanks for letting us know when you move or change your email.
We believe our four flat screens downstairs with live independent pricing are unique in the United States. The walk-in cash trade can see in an instant the current prices of all bullion products and a daily graph illustrates the range of the markets on any given day.
Yes – you can visit the store with cash and walk away with your product. Or you can bring product to the store and walk away with cash. We will also wire funds into your account that same day for a small service fee ($25.00) if you are in a hurry.
In addition to our freshly ground coffee we offer complimentary cold bottled water, Cokes and Snapple. We also provide fresh fruit in a transparent attempt to disguise our regular junk food habits as we sneak down the block for the best donuts in the world (Randy's).
Like us on Facebook and follow us on Twitter @CNI_golddealer – have some fun.
Thanks for reading. As always we appreciate your business and enjoy your evening.
Disclaimer – The content in this newsletter and on the GoldDealer.com website is provided for informational purposes only and our employees are not registered financial advisors. The precious metals and rare coin market is random and highly volatile so it may not be suitable for some individuals. We suggest before deciding on a course of action that you talk with an independent financial professional. While due care has been exercised in development and dissemination of our web site, the Almost Famous Gold Newsletter, or other promotional material, there is no guarantee of correctness so this corporation and its employees shall be held harmless in all cases. GoldDealer.com (California Numismatic Investments, Inc.) and its employees do not render legal, tax, or investment advice.