Gold Weaker in the Aftermarket
Commentary for Wednesday, Dec 19, 2018 – Gold closed up $2.90 today at $1252.10, surprisingly firm considering that most believed the FOMC would raise interest rates another ¼ point. As usual the decision to raise rates was not disclosed until after gold closed so the fact that gold has held the $1250.00 range waiting for a decision which most thought was a foregone conclusion.
I think traders are more happy than sad in that released information seems to indicate that 2019 will have less hikes and a less aggressive FOMC settles the waters to some degree. The aftermarket in gold as of this writing is in the red – down $6.00 around $1246.00 which also bodes well for gold – it could have been worse.
You might reason that higher interest rates are an anathema for gold and you might still be right but higher gold prices this past month, in light of the obvious FOMC decision to "raise" has provided all that is necessary for the latest conspiracy theory. The Trump white house is going down the drain or Europe is about to cave or the Chinese are getting ready to jump out the economic window.
All of this of course is silly – the US recovery is doing just fine and might even survive higher interest rates as long as the FOMC does not get crazy. And, what do you know – even gold might hold up in this ultra-leveraged environment. Of course it's too early to say but 2019 might be brighter than most imagined for the precious metals.
There are even some major players now which claim that $1400.00 is in the cards.
But before you hock the house let's play wait and see. I have said this before but it bears repeating – everyone who is interested in gold, silver or platinum now have a nicely discounted price advantage.
And that advantage will hold up through 2019 as alternatively bullish/bearish moods come and go depending on the latest from a world still trying to get on its feet and reinvent itself.
For now most of all this is just background noise in a market which remains in neutral. We are still stuck – trying once again to build enough bullish sentiment to push above $1400.00. This "channel" has been in place since 2013 so keep your powder dry. A break to the upside which sustains prices above $1400.00 will be the canary in the coalmine scenario.
Worth mentioning – the DOW is in the red – down 350 points on higher interest rate news. This might also bode well for the metals. A continuation of lower prices will prompt some safe haven interest but I don't expect this will develop into a big deal – yet.
In the meantime consider the following. The public is still buying gold bullion on weakness and I think silver remains cheap and out of the headlines – but not for long. We are still seeing large deals being done across our counter as folks sell palladium and buy platinum bullion.
Wishing you all the best of the holiday season and a blessed New Year. We will be closed the 24th and 25th for Christmas and the 1st and 2nd for the New Year. This has been a tough year with Kenny's passing but we are grateful for the Lord's mercies and blessings! So all of us at CNI take a minute, bow our heads and wish you and your families a safe and joyful holiday season.
This from Zaner (Chicago) – "While the gold market forged another upside breakout overnight the magnitude of the breakout was limited and the trade looks to be presented with yet another very narrow trading range ahead of the afternoon Fed decision. In fact yesterday's high to low trading range in February gold was only $5.50 and prices have fallen back from the breakout high early today despite a weaker US dollar. While the threat of rising interest rates has probably prompted some longs to bank profits and return to the sidelines, the dollar is showing signs of a "dovish take away" from the meeting today and that could allow gold to come out of the meeting today with a positive track. In other words the gold bulls will be looking for signs that the number of 2019 rate hikes will be reduced or that hikes will simply be delayed well into the first half of 2019. While the threat of a US government shutdown looms it is not clear what impact a shutdown will have on gold and silver. In our opinion gold and silver could be negatively impacted by a shutdown, as the fear of further softening of the economy probably sparks concerns of weaker demand. In a positive note holdings of GLD have shown an influx of capital recently with total gold derivative holdings reaching up to the highest level since the first week of August. Unfortunately for silver bulls silver derivative holdings remain near the lowest levels of the year. While it is possible that gold was supported by ideas that the Fed might not hike interest rates today, that result is anything but a sure bet. In fact a CNBC survey yesterday suggested that 98% of those surveyed still expect a December US rate hike, and therefore the lack of a hike later today could send gold and silver prices soaring to the highest levels since mid-summer (February gold $1,270, March silver $15.18). In the event of a hike and dovish cushioning from the Fed, we suspect that gold prices will hold above last week's low of $1,236.50 and range higher.
The PGM complex yesterday showed some profit-taking action but failed to give off a definitive direction. However palladium prices this morning have forged an early rise above the Tuesday high as if the bull camp has regained some measure of control. Obviously some traders decided to bank long profits and move to the sidelines yesterday ahead of potential Fed volatility today but like gold it is likely that the outcome today will ultimately benefit the bull camp. On the other hand, it is possible that some longs have liquidated given the big picture/macroeconomic deterioration this week which was given more credence by massive single day declines in copper, crude oil, gasoline and diesel pricing yesterday. In fact, some might make a direct correlation between slumping diesel pricing and the price of palladium as demand for diesel powered auto catalyst have been a major demand force for the bull camp since the August lows. Uptrend channel support in March palladium is seen at $1,171.05 today and that point obviously allows for expanded volatility today.
While the gold market might not see a straight line to the upside over the coming 24 hours of trade, we continue to think that the bull camp has two of three likely storylines in its favor. In other words, no hike is distinctly bullish to gold and silver, while a hike with definitively noted dovish dialogue could also be bullish. Certainly a hike with a standard "wait-and-see" data dependent outlook would be bearish to the PGM's, gold and silver, but we think that outcome is unlikely as the Fed has a "deflation" not inflation threat and a long list of economic threats facing the global economy. Therefore, we suspect February gold will respect uptrend channel support down at $1,238.10 and could see a rise above $1,262.60 even if the Fed chooses the middle road by hiking and in turn tempers the tightening threat going forward.
Silver closed up $0.11 at $14.70.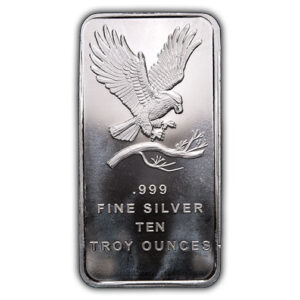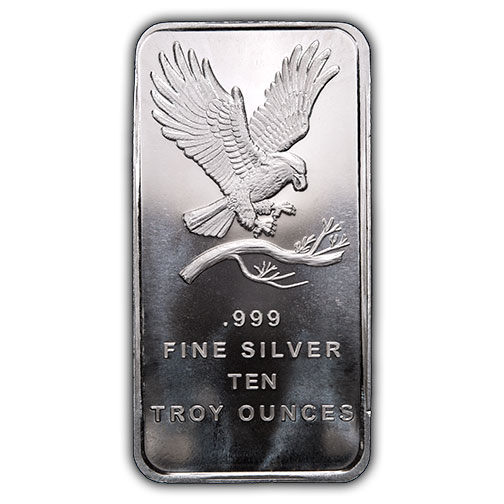 Platinum closed up $1.60 at $794.60 and palladium closed up $22.10 at $1240.20.
When buying or selling you will receive an email confirmation. This includes a PDF File to confirm your invoice or purchase order and includes forms of payment and bank wire instructions. When doing business please check to see if your current email has been entered into the new system and that your computer will accept our email (no spam). Thanks for letting us know when you move or change your email."
We believe our four flat screens downstairs with live independent pricing are unique in the United States. The walk-in cash trade can see in an instant the current prices of all bullion products and a daily graph illustrates the range of the markets on any given day.
Yes – you can visit the store with cash and walk away with your product. Or you can bring product to the store and walk away with cash. We will also wire funds into your account that same day for a small service fee ($25.00) if you are in a hurry.
In addition to our freshly ground coffee we offer complimentary cold bottled water, Cokes and Snapple. We also provide fresh fruit in a transparent attempt to disguise our regular junk food habits as we sneak down the block for the best donuts in the world (Randy's).
Like us on Facebook and follow us on Twitter @CNI_golddealer – have some fun.
As always we appreciate your business. Thanks for reading and enjoy your evening. 
Disclaimer – The content in this newsletter and on the GoldDealer.com website is provided for informational purposes only and our employees are not registered financial advisors. The precious metals and rare coin market is random and highly volatile so it may not be suitable for some individuals. We suggest before deciding on a course of action that you talk with an independent financial professional. While due care has been exercised in development and dissemination of our web site, the Almost Famous Gold Newsletter, or other promotional material, there is no guarantee of correctness so this corporation and its employees shall be held harmless in all cases. GoldDealer.com (California Numismatic Investments, Inc.) and its employees do not render legal, tax, or investment advice.