Audio Gold News
Recorded Twice Each Day
Veteran commentary with buy & sell prices
on popular bullion products.
You can listen to Audio Gold News over the Internet twice each day Monday through Friday. Our Daily Opening Tape will describe the early New York precious metals activity and is usually posted before 9:00 AM PST.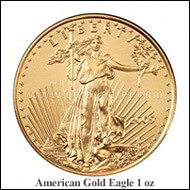 Audio Gold News discusses what may be influencing the metals and include buy and sell prices on popular bullion choices and like our Almost Famous Gold Newsletter there is no hype, selling or get rich schemes involved – just a rational look at the markets.
Our Daily Closing Tape will include final comments and internationally recognized CME price settlements on the close (11:00 AM). Audio Gold News will help you better understand market direction, point out how bullion products move in a trading environment and give you a real "buy" and "sell" to help you decide the best value.
We provide the best national prices on gold bullion products like US Gold Eagle Coins, Gold Bullion Bars from PAMP and Credit Suisse, the Krugerrand, the Chinese Gold Panda, Lunar Gold Coins and the PAMP Kilo Gold Bar.
GoldDealer.com also carries a large silver bullion inventory which includes the 1 oz silver round, the 10 oz and 100 oz silver bar and the $1000 face 90% junk silver bag, the US Silver Eagle "Monster Box" and platinum and palladium bullion products. All in stock for immediate delivery and our sell quote includes free insured shipping
Modern computer networks provide live markets throughout the day so to confirm up to the minute numbers call us toll-free (1-800-225-7531). If you are selling we provide a Purchase Order Number, if you are buying we issue an Invoice Number. Both provide complete pricing details. We offer 37 years of metals experience and dedicated customer service in a friendly environment. We are happy to answer questions about buying, selling or simply providing more information. Visit our website for live product pricing and thanks for listening to Audio Gold News.