Peace and Morgan Dollar Rolls
(20 coins per roll)
An Old Fashioned Classic
| | | | | |
| --- | --- | --- | --- | --- |
| | Date | Service | Grade | Price |
| Morgan/Peace Dollars | Mixed Dates | Uncertified | Lower Quality Coins (Culls) (RCDLCU) | $590.00 |
| --- | --- | --- | --- | --- |
| Peace Dollars | Mixed Dates | Uncertified | Circulated – Very Fine or Better (RCDLPE) |  $650.00 |
| --- | --- | --- | --- | --- |
| Morgan Dollars | Mixed Dates | Uncertified | Extra Fine (RCDLXF) |  Sold Out |
| Morgan Dollars | Mixed Dates | Uncertified | Almost Uncirculated (RCDLAU) |   Sold Out |
| Morgan Dollars | Solid Date Rolls | Uncertified | Brilliant Uncirulated (RCDLBU) |   Sold Out |
---
Both Peace silver dollars (1921-1935) and Morgan silver dollars (1878-1904) are iconic examples of a silver legal tender coins struck during America's "golden age" of hard money.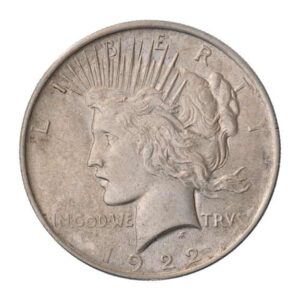 They were minted in many regional mints and were produced by the millions over a 40 year period because they were the accepted silver standard linking the 19th and 20th Century. Under provisions of the Pittman Act (1918) almost 300 million coins were melted in the early 20th Century without regard to date or mint mark. Today when people think of Peace and Morgan Dollar Rolls they can picture old mining towns, the Comstock Silver Load or the early gaming tables of Las Vegas. For more than a hundred years these early silver dollars have been recognized as a "quiet" store of value and yet are still relatively inexpensive considering their age.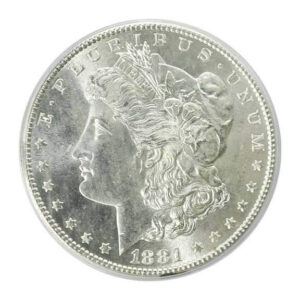 The rolls of 20 coins offered here are dates and mint marks of our choice and have been professionally graded using the current  ANA Grading Standards. They are packaged and identified in durable plastic tubes. Prices include insured shipping and insurance and as always your satisfaction is guaranteed. If you are not delighted return the coins insured within 7 days for a complete refund. Read more about the Morgan Dollar online and if you have additional questions we are happy to help Ask an Expert.
Price and availability subject to change without notice.
Quantities are often limited.
1-800-225-7531