Welcome to GoldDealer.com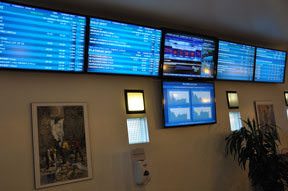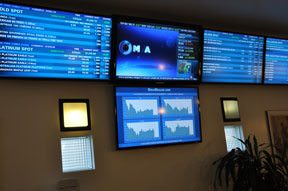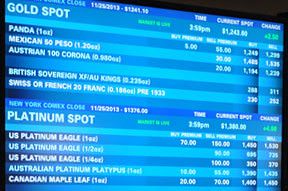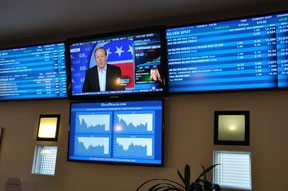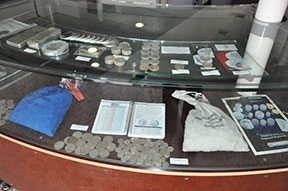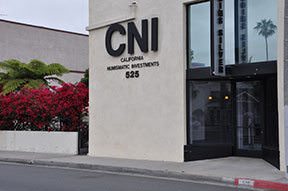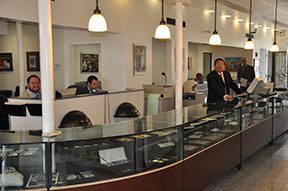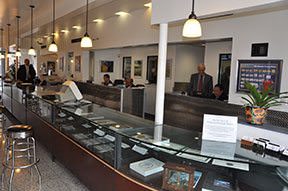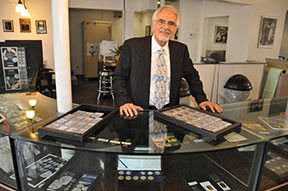 GoldDealer is one of America's largest precious metal dealers – experts in gold bullion, silver bullion, platinum bullion and
sensible IRA choices
.
Our Live Bullion Quotes
make it easy to choose the best value. And you enjoy benefits like great national pricing,
free insured shipping
and no commission sales. This hallmark approach helps you get the best deal in the nation and friendly answers to questions.
If you are considering bullion products we buy and sell the US Gold Eagle series, Gold Bars from PAMP, Credit Suisse, and Valcambi. The Canadian Gold Maple Leaf, the Gold Krugerrand, the Chinese Gold Panda, Lunar Gold Coins, and Austrian Philharmonics. We also stock pre-1933 bullion gold like the British Sovereign, Swiss 20 Franc and French 20 Franc.
Our silver bullion inventory is one of the largest in the country with $1000 face 90% silver bags and 40% silver bags, 1 oz American Silver Eagles, the American Silver Eagle Monster Box (500 coins), 1 oz silver rounds, 10 oz and 100 oz silver bars. We also stock the Canadian Silver Maple Leaf Monster Box, the Austrian Silver Philharmonic Monster Box and other traditional silver bullion products.
We carry platinum bullion coins like the US Platinum Eagle, the Australian Platypus and the Canadian Platinum Maple Leaf. And stock the popular Canadian 1 oz Palladium Maple Leaf, the PAMP Suisse 1 oz Palladium Bar and the world famous Baird Rhodium Bar 1 oz. All at the best prices.
GoldDealer.com is trusted and quoted on CNN, CNBC and PBS. We made the prestigious Inc 500 in 2005, a list of the fastest growing companies in America. You can listen to our Audio Gold News and sign-up for our nationally recognized and complimentary Gold Newsletter written by Richard Schwary.
The GoldDealer.com Building has been a precious metals exchange since 1956 and visitors enjoy private parking and complete security. We are close to LAX and we set the standard in Los Angeles for the cash trade with 4 live trading boards on the first floor.
If Los Angeles is not on your agenda our expert packaging and insurance is free and we ship USPS or FedEx Express throughout the United States.
Why make GoldDealer.com your Number One choice? (1) You receive unbiased information by talking to an expert who is not on commission, they are salaried and so better able to honestly answer your questions. (2) We save you money by offering great national pricing and free insured shipping. (3) We are leaders in the precious metals industry. Professional memberships include: Industry Council for Tangible Assets, California Coin & Bullion Merchants Association, and the Professional Numismatists Guild. (4) GoldDealer.com has one of the highest repeat business ratios in the precious metals business because your satisfaction is always guaranteed! (5) We are proud of our 37 year (A+) relationship with the Better Business Bureau and 1144 verified customer reviews from TrustPilot.
Questions about services can be answered by Brent Galaway our General Service Manager. For questions about wires or accounting contact Ed Hom our CFO. Ed is a UCLA graduate and has been with us for 36 years. Thanks for noting that we do not accept credit cards or postal money orders.
Investments involve risk and global events cause the metals & rare coins to increase or decrease in value without warning. To learn more, see World Gold Council and The Silver Institute.
Popular Choices – Live Bullion Quotes – Free Shipping
GoldDealer.com and Brinks have provided professional service and customer satisfaction for 42 years. Let us know how we are doing and thank you for your business!